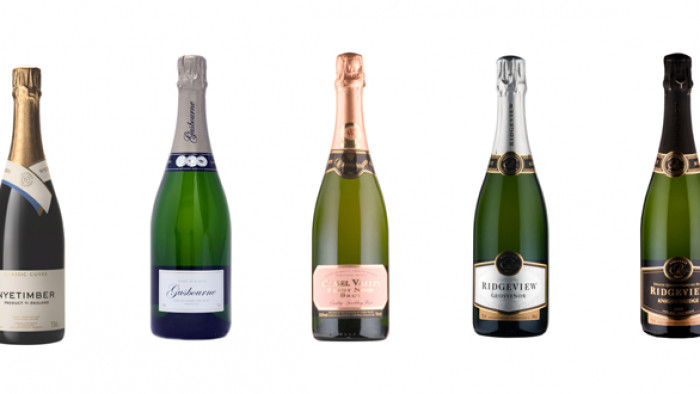 Sparkling wine and Champagne is arguably the most popular alcoholic beverage around the world, the excitement that comes with hearing the bottle pop and seeing the bubbles gushing out of the bottle can only be matched by their delicious and refreshing taste.
Champagne houses and wine companies have always been dedicated to producing wines of the perfect blend and best quality. There are a couple of factors that determine the flavour of a sparkling wine: the most important determining factor is the type of grape used. There are over a thousand varieties of grape types and each of them have their own unique taste ; other factors are the ripeness of the grapes, the location and climate where it is grown, the process of vinification, the type of storage cask used, how long it is allowed to age etc.
Sparkling wine and Champagne flavors are generally categorized as based on their sugar levels:
Extra Brut
Brut: dry
Extra dry
Sec
And Demi-sec
In wine classification, "dry" means "not sweet" and the level of sweetness of sparkling wine and Champagne goes from Extra Brut – Brut – extra dry – sec – demi-sec. The Brut style is the most common champagne and sparkling wine style because it goes very well with food.
Sparkling wines are also recognized as "vintage" and "non vintage", vintage means that the wine is made from grapes coming from a single year's harvest while non vintage means the grapes come from several different year's harvests. Vintage wines are usually costlier than non vintage wines.
These are some of the available sparkling wines and champagne flavors :
WHITE FLAVOUR
White sparkling wines are wines fermented without skin contact, the colours range from straw-yellow, yellow-green to yellow-gold. White sparkling is made from the non coloured pulp of grapes which may have any skin colour. White champagne and sparkling wine are made from Chardonnay, Sauvignon blanc, Riesling, Muscat, Muller – Thurgau, petit Arvine. White wines also come in varieties:
Blanc de blanc: it literally means "white of whites" blanc de blancs are made using only white grapes, no pinot noir or Pinot Meunier is added to the blend, most times, Chardonnay grapes are the only grapes used. Blanc de blancs are usually crisper with more citrus fruit flavours and very good to pair with food.
Blanc de noirs: "White of blacks", these are white champagnes made solely from dark blue and black grapes, Pinot Noir and Pinot Meunier. These grapes give champagnes a little more structure and richness. It is possible to get white wine from these grapes because the colour pigment are mainly present in the skins ; to keep the juice from the grapes white, the grapes must be pressed gently and the juice is fermented to wine. Blanc de noir champagne have light color and sometimes hints of yellow-gold.
Blanc de noirs have distinctive fruit aromas, freshness and moderate acidity; they combine the full flavor of red wine and fruitiness of white wine.
ROSE FLAVOUR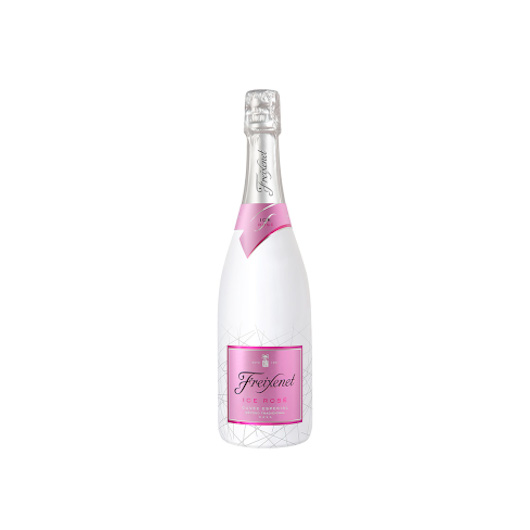 Rose sparkling wines are the most preferred form of Rose wines, they are known mostly for their pink hues and fruity aromas. Flavors common in rose sparkling wines are strawberry, citrus, honeydew, rose petals and rhubarb. Rose sparkling wines is most commonly produced in Provence, France but it comes from many other variety of places from Italy, Spain all the way to California.
Sparkling rose's colour is commonly associated by people with sweetness, but Rose is usually dry with fruity notes. It is created by blending in red wine with white sparkling wine or by adding dark grape skins to the clear grape juice must. Sparkling Rose vary in colour and flavor and are perfect for aperitifs and cocktails.
Sparkling rose wine that can be bought on myliquorhub.com include
Dominio del rey rose
Luc Belaire
Andre Rose
Freixenet Ice Rose
Martini Rose
Veuve clicquot rose
Moet and Chandon rose imperial
Declan rose
BRUT FLAVOUR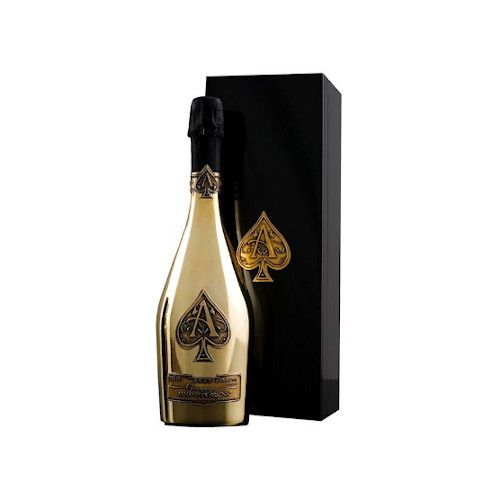 Brut sparkling wine and Champagne are the most popular types exported from France. Sparkling Brut is dry with small amounts of natural sugar remaining in the wine. It is a balance of crisp fruit, buttery notes and minerality; it is naturally effervescent with high acidity that reduces with aging. Sparkling Brut is moderately high in alcohol with around 12ABV.
Brut is light-bodied, pale coloured and low in tannins; Sparkling Brut is not as fruity as other sparkling wines like prosecco but they can have flavors of juicy citrus, stone fruit, quince, some bottles possess a lightly savory note and fresh floral, nutty aromas as well as notes of apple and pear. Sparkling Brut are a good choice for making toast and celebrations. Sparkling Brut that can be bought on myliquorhub.com include
Veuve Clicquot brut
Moet & Chandon imperial Brut
Dom Perignon
Cristal Brut
Dominio del rey brut
Aznauri brut
Veuve du vernay
L'or Brut
Luc Belaire
Andre Brut
Louis Roederer Cristal Brut
Declan Brut
Ace of spades
Laurent perrier
SWEET FLAVOUR / SEMI SWEET FLAVOUR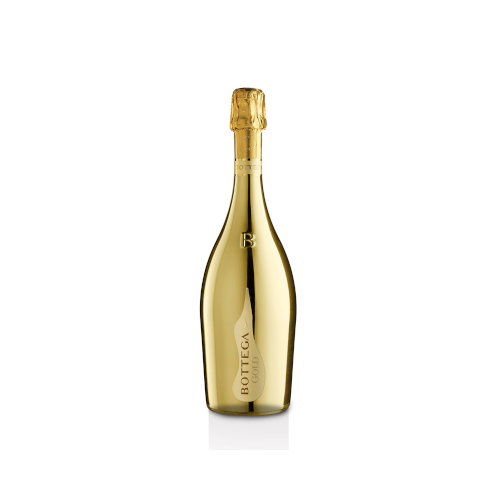 Sweet sparkling wines are either sweetened during the process of vinification or are made with aromatic grapes like Moscatto. If it was sweetened during vinification, it is labelled with one of the wine terms for sweet:
Dry prosecco
Demi-sec, Doux
Amabile
Brachetto d'acquis
Asti spumante
Demi-sec is used to describe medium-sweet wine even though the term literally translates to mean half-dry, it is often used for Champagne and other sparkling wines, it also appears on semi-sweet wines from other French regions. Demi-sec sparkling wines contain a significant amount of sugar and are not overly sweet, they pair well with desserts.
Sec is French for dry, in the wine making world it means "not sweet" but when used to describe sparkling wines especially champagne, the meaning changes: it describes a relatively sweet wine. Sweet sparkling wines that can be bought on myliquorhub.com include :
Aznauri semi-sweet
Henkell Hallbtroken demi-sec
Moet and Chandon nectar imperial.
There are also other unconventional sparkling wine flavours created by wine houses:
RED FLAVOUR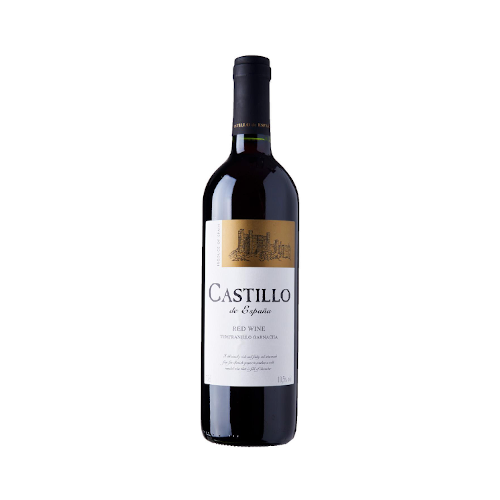 Most sparkling wine products either come in white or Rosé, but in countries like Italy, Moldova and Australia, they produce a sizable amount of sparkling wine; Italy has the longest tradition in red sparkling winemaking.
Red sparkling wines are made from are made from red grapes, their skins are added to the must to give it its color and is double fermented in order to add alcohol and carbon dioxide;
Then double fermented to add alcohol and introduce carbon dioxide. This is process used to make sparkling wine from still red wine.
In Australia, red sparkling wines are made using Syrah grapes, which makes a semisweet and sublime red sparkling wine Which can be enjoyed with different types of food.
Other wine making regions also make sparkling red wine but in far lesser quantities, that is why they are harder to find.
Although sparkling red wines are cheaper than other sparkling wines and less well known, they make a refreshing and satisfying choice.
ICE FLAVOUR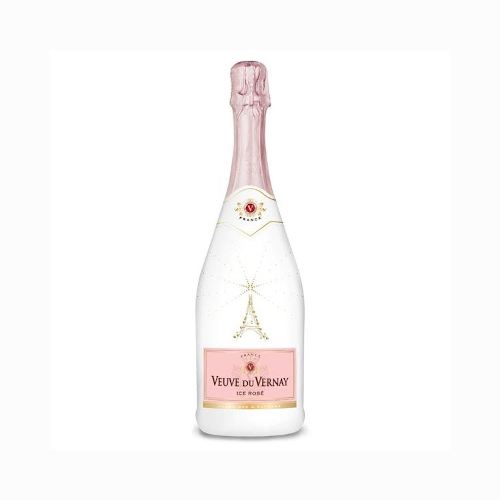 Some champagne are made purposely to served with ice like the Moet and Chandon ice imperial, a revolutionary champagne , the ice imperial is the first champagne created to be served straight with ice. The ice imperial is refreshing with a great sparkling taste  an exquisite design. The Moet ice imperial is perfect for celebrations.
Also the  Freixenet Ice which brings a new dimension to the sparkling wine category.
The Freixenet Ice is designed to be enjoyed in a big glass with large chunks of ice or mixed with your choice of extra flavours to enhance its intensity
Others are :
APPLE FLAVOUR
STRAWBERRY FLAVOUR
RASPBERRY FLAVOUR