Bitters are a very popular alcoholic beverage in Nigeria, ever since it gained acceptance in the Nigerian market about ten years ago, there has been large increase in the number of Herbal Bitters brands in the Nigerian market due to the changing tastes of consumers. Consumers believe that Bitters contain body purifiers, anti malarial properties and aphrodisiacs. Bitters are consumed by almost all classes in Nigeria and it is not a rare to see young men buying a sachet or bottle of Bitters to start their day with. They are also very popularly used as cocktail mixers
The market for bitters is gradually heating up in the Nigerian beverage market. There has been an increase in the number of brands making entry into the bitters market, recently, and this is boosted by the rising change in the tastes of consumers, who believe that bitters contain body purifiers, anti-malaria components, and ingredients that strengthen the virility of men.
History of bitters in Nigeria
Bitters made its entry into the Nigerian market about 10 years ago, and since then it has gained acceptance among all classes of consumers in the country. It is no longer strange in Nigeria to see young men, even the smartly dressed ones, hurriedly buying bottles of bitters early in the morning before heading off for the day's work. As of 2014, the bitters market was said to be worth about N32.2 billion and still
What are bitters?
Bitters were originally developed as patent medicines but are now sold as digestifs mostly with herbal properties and cocktail flavorings. Bitters are alcoholic beverages flavoured with plant extracts which gives them a bitter, sour or bittersweet taste.
Plant extracts usually used in preparing consist of aromatic herbs, barks, roots for their flavour or medicinal properties; Bitters also contain water and alcohol, the alcohol functions as a solvent for the herbal extracts as well as a preservative.
What are Bitters good for?
Bitters have quite a number of health benefits, they include :
Stimulation of appetite and gastrointestinal secretion.
Supports liver metabolism and body detoxification
Regulates hormonal function of pancreas to balance blood sugar
Calms the Central nervous system, acting as an anti microbe and anti-inflammatory
Reduces gas and bloating and relieves heartburn.
Is there alcohol in Bitters?
Yes, almost all Bitters contain alcohol, digestive Bitters, cocktail Bitters all contain alcohol although there are a few Bitters that have no alcohol content.
What are bitters in an old fashioned?An old fashioned is cocktail made by mixing sugar with Bitters and water, adding whiskey or brandy, garnished with a slice of orange and a cocktail cherry. It is traditionally served in an old fashioned glass.
Are Bitters good for your liver?
Yes some Bitters are good your liver, some of extracts aid the liver with its main job: eliminating toxins from the body and regulating metabolic processes. They give the liver a boost by detoxifying the body and coordinating the metabolism of sugar and fats and helping release gallbladder supporting hormones.
Can bitters help you lose weight?
Yes, bitters can help you lose weight. The bitter taste of the beverage makes your digestive system secrete different juices such as bile and hydrochloric acid, these juices help digest food, they break down fat and aid nutrient absorption and this commonly translates into weight loss.
Do bitters need to be refrigerated?
Generally Bitters do not need to be refrigerated, most Bitters contain large amounts alcohol; alcohol contains ethanol which acts as a preservative. Bitters don't bad until after a long time, even so, they do not spoil, their flavour profile changes due to the chemical reactions within the bottle. Fruit Bitters are an exception, they can go bad and should be refrigerated.
Can you drink Bitters straight?
You can drink some Bitters straight, potable Bitters also known as bitter liqueurs, or digestifs like Campari, Alomo, Orijin, Fernet, Jagermeister etc were created for that. Cocktail Bitters are not made to be drunk straight although they can ; they were originally created to be additives to other beverages.
List of Bitters in Nigeria
There are quite a number of of Bitters brands in Nigeria
Orijin bitters
Alomo Bitters
Ace roots
Kuemmerling Bitters
Jagermeister
Campari
Erujeje
Black Wood
Kerewa
Koboko
Baby Oku etc.
Bitters for digestion
Bitters that aid digestion stimulate juices like stomach acid, bile and enzymes that breakdowns food naturally and absorb the nutrients. Through history man has gradually drifted from consuming bitter foods to sweet and salty foods, digestive bitters are an easy way to reintroduce that beneficial bitterness back into our diets.
These are some of the Bitters that can be bought on myliquorhub.com, we sell at the best prices in Nigeria.
• Jagermeister
The Jagermeister was originally created as a celebratory drink for hunters, the recipe has remained the same since 1878, a dark coloured liquor made from 56 different herbs and spices and steeped in water and alcohol then aged in oak barrels.
The Jagermeister is smooth packed with a rich and intense flavor and a distinct bittersweet taste. It can be enjoyed chilled or on the rocks and in cocktails.
• Kuemmerling Bitters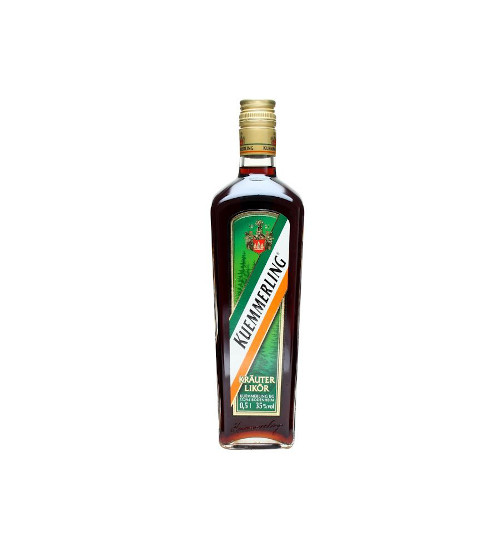 Kuemmerling Bitters is made from a secret recipe of created and perfected by Hugo Kuemmerling in 1938, he wanted to create a bitter that wouldn't be too sweet or too bitter. Kuemmerling Bitters is a German herb liqueur belonging to the semi bitters group, the Kuemmerling Bitters is distilled from natural ingredients including liquorice, cinnamon, cloves and angelica root which makes the Kuemmerling Bitters burst with flavors.The Kuemmerling Bitters is a great aperitif and can also be taken as a digestif as it aids digestion.
Alomo Bitters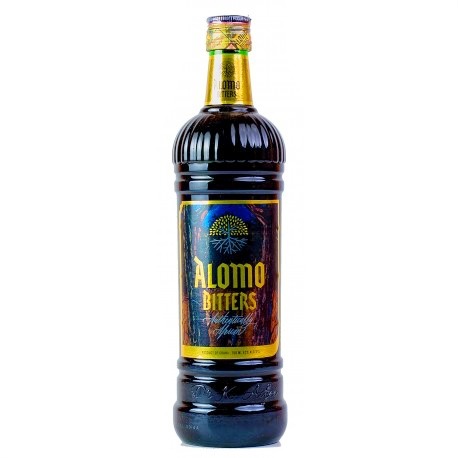 Alomo Bitters is a Ghanaian product made by Kasapreko company limited, the blend is based on a secret family recipe. Derived from one of Ghana's local languages, Alomo means intimacy which is what the drink is most popular for.
Alomo Bitters is made from an invigorating blend of herbal extracts from carefully selected and scientifically researched tropical plants.
Created by Dr Kwabena Adjei to support blood circulation, good health and vitality. Alomo is the only scientifically evaluated herbal alcoholic beverage in Ghana, it contains properties that aid with body aches, menstrual cramps, to enhance appetite and more.
Alomo is the leading herbal spirit in Africa and is enjoyed throughout.
• Orijin Bitters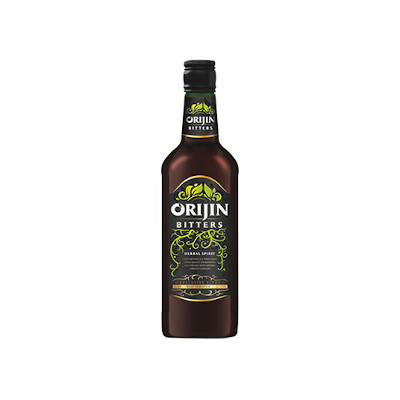 Orijin bitters is the first premium Bitters brand in Africa, it was created by Diageo/Guinness Nigeria plc to celebrate the vibrancy of African culture.
It is a bittersweet spirit blended with flavors of specially selected African herbs, roots and fruits, the combination of these ingredients gives it a bittersweet taste.
Orijin Bitters is enjoyed by everyone, old, young, male and female, it is the perfect aperitif and also a good ingredient for cocktails.
Serve chilled.