Nigerians place a lot of importance on wedding ceremonies. Wedding in Nigeria are celebrated with pomp and are usually elaborate with colorful aso ebi and excess of food, drinks and people who have come to celebrate with the couple.
At a Nigerian party, you are likely to be served a bottle of red wine, especially if you are a honored guest. Since the wine culture in Nigeria is just developing, most people do not really pay attention to what brand of red wine they are drinking, mostly they just enjoy the popular brands. These are some of the underrated red wines you can come across at a Nigerian wedding and they can all be bought at myliquorhub.com.
CARNIVOR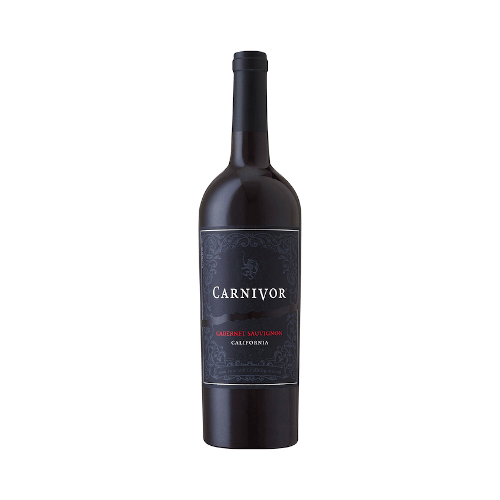 Carnivor is a boldly blended cabernet sauvignon layered with notes of dark cherry, blackberry jam and perfectly toasted oak. Carnivore wines are big and bold with a smooth finish, it has it all in one bottle; bold flavors and silky smooth finish.
A large portion of the grapes used to make the cabernet sauvignon is selected from the best vineyards in Lodi, a leading wine growing region for more than 150 years; Lodi is renowned for its exceptional cabernet sauvignon with perfect Mediterranean like climate for growing intensely ripe grapes with natural acidity and fruity characteristics.
The grapes are first soaked briefly to encourage the extraction of color and tannin from the grapes, then it is fermented for four to six days. The blend is then aged in oak casks till the naturally firm tannins are softened and the wine structure is balanced; petite Syrah grapes are added to the blend to give it a deep color and enhance the wine's structure.
Carnivor is a unique combination of full-bodied flavors with finesse: blackberry, caramel, roast coffee and toasted oak and a distinctive smooth, refined and lingering finish. The Carnivor cabernet sauvignon complements red meat exceptionally, enjoy with company.
AALDERING CABERNET SAUVIGNON MERLOT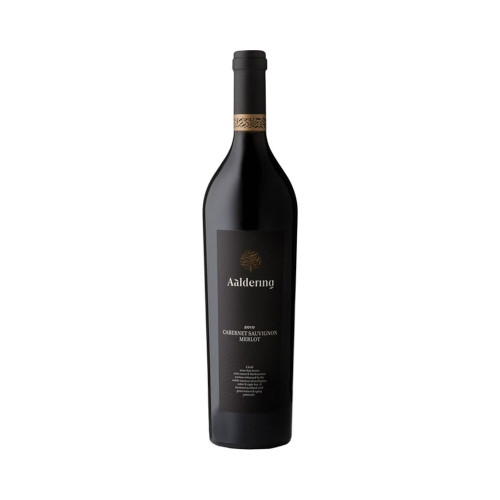 Created by successful Dutch couple Marianne and Fons Aaldering when they bought 24 hectares of vine yard in Devon valley, Stellenbosch in 2004 to start producing the premium Aaldering red wine from the Aaldering vineyards and wines in South Africa.
The Aaldering brand has continually reinvented itself and conquered the heart of wine lovers. They have 8 mouthwatering wine products made from blends of South African grapes.
The Aaldering cabernet sauvignon merlot is a rich wine with a refined flavor and great structure; it has aromas of blackcurrant, liquorice and cassis supported by ripe and firm tannins. A harmonious blend of 60% cabernet sauvignon and 40% merlot, it is an explosion of blackberries, raspberries and cherries in the mouth; this is Aaldering's only non-wood aged red wine.
Serve chilled, enjoy with friends or sip on your own.
19 CRIMES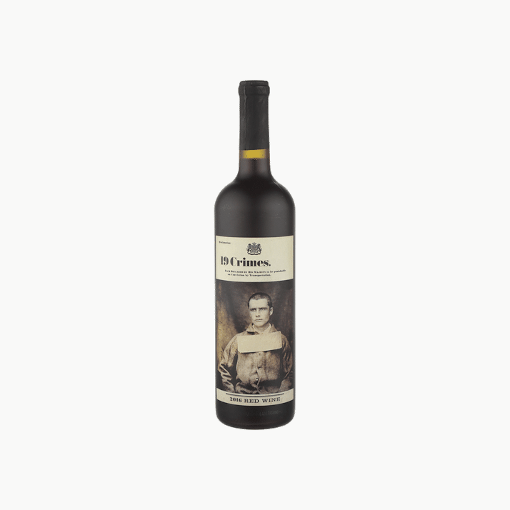 Inspired by the legendary British prisoners who were sentenced to live in Australia for being guilty of one of the nineteen crimes. They turned from convicts into colonists, they made a new country and new lives. These wines are inspired by the rules they broke and the culture they built. There are five impressive wines in the lineup of 19 crimes:
19 Crimes Snoop Dogg Cali Red Blend
The red Cali blend is inspired by entertainment icon, culture creator, innovator and leader in pop culture, Snoop Dogg who embodies the 19 crimes qualities "defiant by nature, bold in character" and more through hard work and perseverance.
The Snoop Dogg red blend is full and with strong black fruit notes up from the petite Syrah complemented by bright red, slightly candied fruit in the background from the zinfandel. The darkly toasted oak ties completes with slightly sweet finish.
19 Crimes the Uprising Red Wine
The uprising red wine is medium with bright ruby hues. It has an intense nose of lifted mocha, sweet spice and raspberry fruit. It is a full and round wine, with a mocha and spicy sweetness and subtle flavors of brown sugar and cinnamon giving it a rich and round moth feel; it has a plush finish filled with jammy blackberry and raspberry notes.
19 Crimes the Punishment Pinot Noir
The punishment Pinot Noir is a medium intense burgundy with a lively purple rim. The aroma contains notes of cherry and strawberry fruit complemented by rich vanilla overtones making it a warm and inviting aroma. On the palate, it is medium bodied with soft round tannins, cherry and strawberry fruits completed by strawberry sweetness and spice oak undertones. The pinot noir is a well-balanced, enjoyable wine with a long finish.
19 Crimes Cabernet Sauvignon
This wine has a rich bright red to crimson color with aromas of lifted vanilla aromatics balanced with red currants, violets and mulberry fruits. It is firm and full on the palate with a subtle sweetness. Subtle flavors of red currants, dark cherries and chocolate are complemented vanilla; dark berry fruit flavors and soft tannins complete it with a lingering finish.
CHÂTEAU TOUR SAINT PAUL BORDEAUX SUPÉRIORE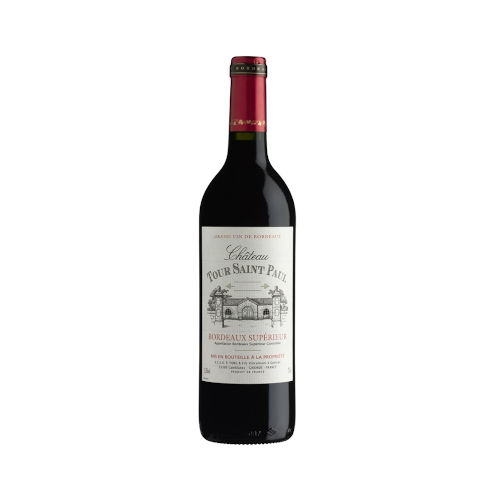 Owned by the Yung family who also own the chateau Grimond known as the Cadillac-cotes de Bordeaux. The Chateau tour saint Paul superior is named according to family tradition after the eldest of each generation, it's a tribute to the eldest of the two brothers who today own the company. The winery pays testament to ancestral traditions and the harvest is vinified in the original 300-year old buildings that feature on the Château label.
The Bordeaux superior has an attractive, intense red terracotta-tinged appearance, jammy ripe fruit aromas enhanced by spicy notes. It has a strong flavor and relatively powerful structure that softens over time.
The Bordeaux superior is an award winning wine with accolades such as:
2016 Vintage: Silver Medal – Challenge International du Vin 2017
2015 Vintage: Gold Medal – Challenge International du Vin – France 2016
2014 Vintage: Gold Medal – Concours International
2013 Vintage: Silver Medal – Concours Mondial de Bruxelles 2015
Bronze Medal – Challenge International du Vin – France 2015
BLACK DOKTOR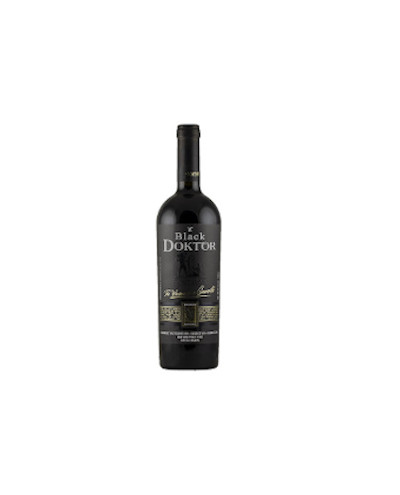 Black Doktor is produced by Moldavian Company Vinaria Boatavan. It is made with a blend of carefully selected choice grapes grown in south Moldova. The wine is aged in French oak casks; it has a ruby appearance, rich and satisfying bouquet of aromas of ripe fruit and chocolate.
On the palate, it has a textured and velvety mouth feel and complicated flavor from saperavi, cabernet sauvignon and merlot grapes with a long lasting aftertaste.
When taken in moderate quantities, black Doktor boosts cardiovascular health, improve mental health, protect against certain cancers, fights acne and promotes longevity and good vision.
Share with family and friends or give out as gift, Black Doktor is ideal for any occasion.