Nigerians like to mix their alcohol, to make it stronger, lighter, sweeter or even bitter. It could be with another alcohol or with other ingredients like sodas, fruit juice, water etc. If you have mixed your alcohol with any other ingredient then you are drinking a cocktail. Cocktails mixers recipes are popular in Nigerian gatherings, especially with people who want their alcohol lighter and sweeter but there are also strong cocktails.
Vodka is one of the most used alcoholic beverages in cocktails mostly because of their strong taste and how easily they blend with other beverages- alcoholic and non-alcoholic. When used as a cocktail ingredient, the vodka does not disappear, instead it brings other ingredients to life while still retaining its identity. These are some of the top vodka brands used as cocktail ingredients:
Smirnoff X1 chocolate has a robust flavour and dry finish to give it ultimate smoothness and clarity, it is triple distilled and goes through filtration 10 times; it has rich creamy taste of chocolate with hints of vanilla and chocolaty aromas complemented by a smooth mouthfeel.
Smirnoff X1 is one of the products of the Smirnoff brand from Russia, the Smirnoff brand takes pride in giving connoisseurs and newcomers vodka beverages with great taste and quality. The Smirnoff X1 was created by john martin, Smirnoff owner in 1941 by mixing overstocked ginger beer inventory with Smirnoff vodka over ice.
The first Smirnoff distillery was established by P.A Smirnoff in Moscow in 1864, Smirnoff was known to filter his vodka through charcoal columns more times than other vodka makers, and this process was instrumental in the creation of the vodka. The Smirnoff X1 can be sipped on the rocks or with soda, it is an excellent cocktail ingredient and the perfect addition to a cocktail party.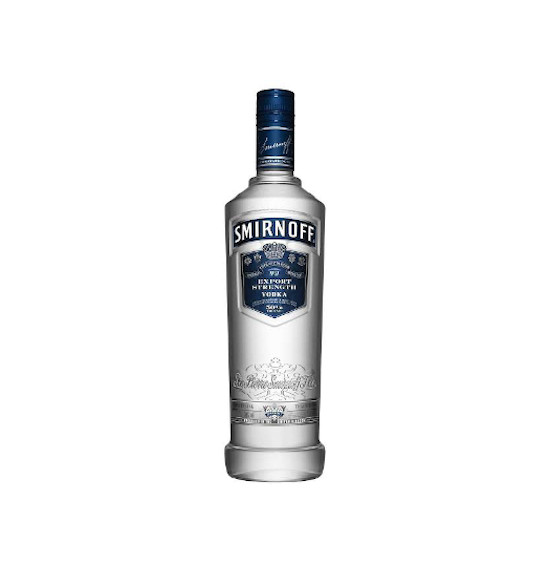 This is a clean clear and crisp vodka with a clean grainy nose and a hint of sweetness and vanilla; it is triple distilled and filtered ten times with charcoal for high level of purity.
Smirnoff Blue Label is the super-premium member of the Smirnoff family, it is made with demineralized and filtered water, it is then triple distilled and filtered through activated charcoal to give it its distinctive smoothness and purity prior to bottling. The charcoal used in the filtration process is gotten from hardwood trees such as maple, birch or beech.
The Smirnoff blue label is also known as "formula 57" and it combines well with any mixer and is a perfect base for many types of cocktails.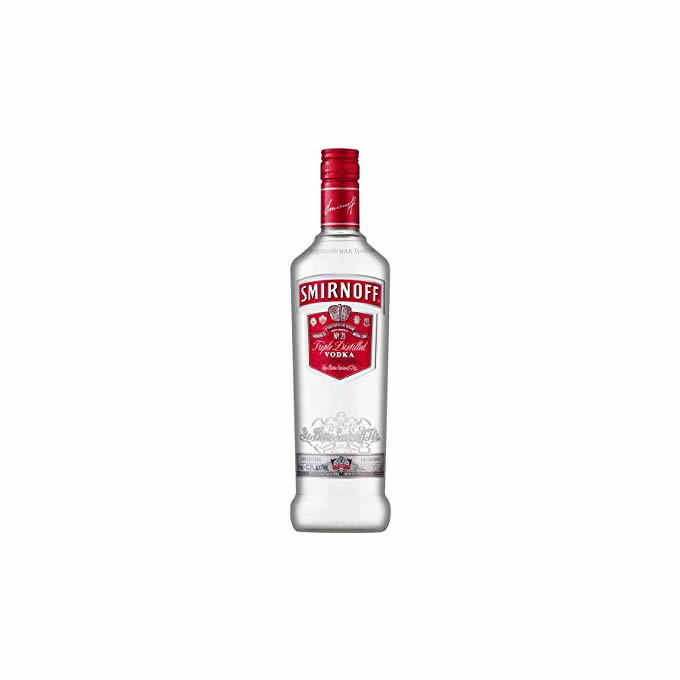 One of the most popular and bestselling vodkas in the world, it has a robust flavour and dry finish for ultimate smoothness and clarity. Created in the 1860s in the Smirnoff distillery, the Smirnoff red labels has the unique purity and smoothness that gives the Smirnoff brand its reputation.
Smirnoff red label is distilled in three steps based on a grain mix, and filtered ten times with charcoal.
Smirnoff red label vodka is of pure, clean, smooth quality, a pleasing mouthfeel, a creamy and powdered sugar aroma, a mineral quality on the palate, and a hint of citrus and a Clean, soft and lingering finish.
It can be drunk neat, mixed in drinks or cocktails, it is a base for countless varieties of cocktails.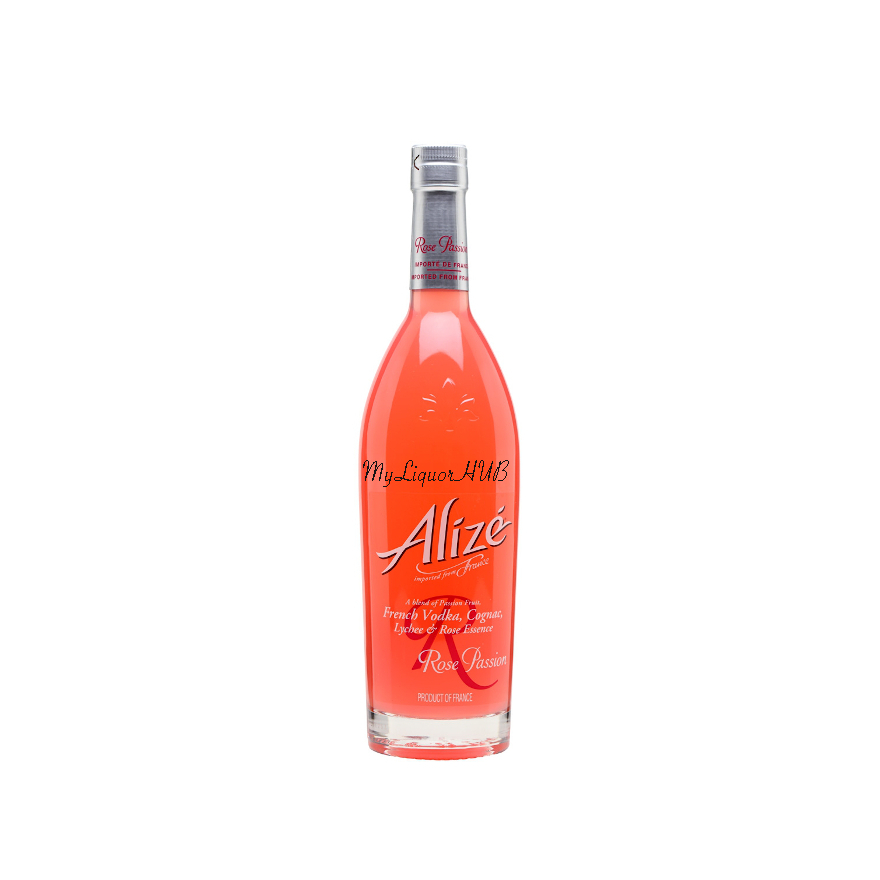 A premium liqueur and a delectable blend of the Alize VS cognac, passion fruit, strawberries, litchis and rose petals. The fusion of litchis and strawberries gives the blend a sensational flavor, it adds the right hints of flavor to the exotic blend, resulting in a sensational explosion of the taste buds. The Alize rose passion is inspired by the pink chateau and opulent antique rose garden at chateau loudene in France and the rose flower, a long standing symbol of love and romance; the roses used in Alize rose are imported from the Mediterranean region where the best and most respected perfumeries handpick the flowers for their fragrances.
Alize rose passion is crafted in France using a secret process including all natural flavors and premium French vodka blended to create a smooth, mixable spirit.
It has a brilliant opaque pink appearance. Aromas of strawberry, lychee and passionfruit and a sweet but balanced palate of fresh strawberry, lychee, passionfruit and rose essence.
A smooth and sweet full bodied liqueur, it is the perfect cocktail drink and a wonderful cocktail mixer.
Alize Rose Passion can be served on the rocks or mixed in cocktails such as:
Ginger Rose Martini – Alize Rose mixed with ginger ale.
Precious Martini- a mixture of Alize Rose, Grey Goose La Vanilla and lemonade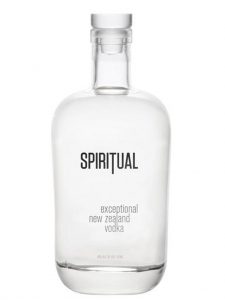 Spiritual vodka is an award winning vodka from New Zealand, it is charcoal filtered, distilled seven times and blended with pure New Zealand water to give the ultimate purity and clarity, which makes a smooth sipping versatile drink that comes to life when served straight, with soda or in cocktails.
Spiritual vodka has been gaining international recognition and has won nine international spirits award and people worldwide are starting to realise how great it is. It is packaged in a refined French decanter style bottle with unique glass stopper, it is made from the world finest grains, each batch distilled seven times, charcoal filtered and gently blended with Waiwera Artesian water and a touch of Manuka honey to give it a New Zealand flavour and bring back the tradition of using honey to sweeten spirits.
The Manuka honey gives Spiritual Vodka a light peachy hue and a fruity honeyed nose, on the palate it is dry with light floral notes and has a pleasant white pepper finish.