Rose wine is a type of wine made by incorporating some of the colour from grape skins, enough to give it some colour but not enough to qualify as red wine.  One of the oldest types of wines, the colour ranges from pale onion skin colour to near purple depending on the types of grapes used. Rose wine are produced with 3 major methods: skin contact method, saignee and blending, they could be still, semi sparkling or sparkling.
Rose  wine is very popular and there are numerous rose wine brands from all over the world made from different types of grapes and with different styles, and they are popular among wine drinkers who are conversant with the famous brands. But there are some rose wine brands whose wines are as good as those of the popular brands, you could call them underrated.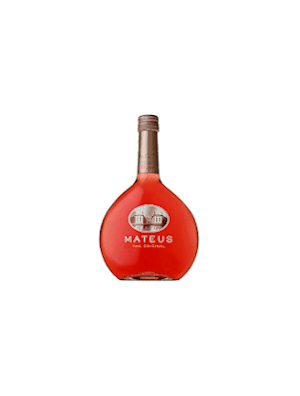 Mateus rose is a light, fresh, young and slightly sparkling wine with extreme versatility and made with a consistent style.  A fresh and seductive rose wine with a fine and intense bouquet and the playfulness of young wines.
It is made using the traditional method for white wines- slow fermentation of grapes with no skins in stainless steel vats of controlled temperature, this is followed by cold stabilization after which the wine is filtered and bottled. The process of vinification is carried out with a lot of attention and extreme care to ensure that the unique style, colour and freshness is not compromised.
Mateus rose has a very appealing and bright hue, it is tempting and has a well-balanced mouth feel complemented by a soft and slightly fizzy finish. Mateus rose pairs well with seafood, white meat, grilled dishes and salads; it is also ideal with pasta and other Italian cuisine.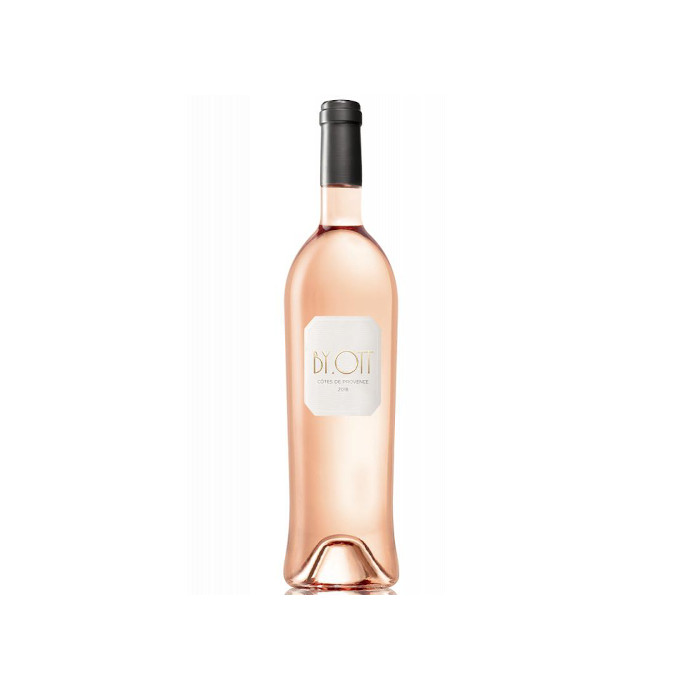 The Domaines Ott house was crfeated by marcel Ott in 1912 with the dream of establishing a great wine estate near the Mediterranean, the winery is now owned by champagne Louis Roederer and they produce some of the world's most prestigious rose wines, one of which is the new cuvee By. Ott.
By. ott is made from a blend of grapes from the Clos Mireille and chateau de selle estates- Clos Mireille closeness to the sea and microclimate gives freshness while chateaux de selle, located on limestone hillsides give plenty of fruit and texture to the wine. The grapes are handpicked, strictly sorted then followed by an extremely delicate pressing process of whole bunches with a super short maceration to produce the beautiful light colour. Slow fermentation takes place in thermo-regulated vats.
By. Ott is luminous peach pink in colour with a succulent nose of yellow fruits and hints of pomegranate, pear and vanilla. Tangerine aromas and a touch of menthol add a burst of freshness. The palate is full of citrus notes with a long, fresh finish.
The finest rose wine in the world, from the cellars of Chateau d'eclans. Whispering angels is a worldwide benchmark for Provence rose and is adored by wine lovers around the world. It is made from a blend of Grenache, cinsault and rolle grapes.
The grapes used in production are gotten from several top vineyards la Motte region in Provence, harvesting only takes place between sunrise and noon to avoid picking in the hottest part of the day then they are sorted three times, electronically and manually before destemming and light crushing and vinification in temperature stainless steel vats before bottling.
Whispering angels has evocative flavours of grapefruit and citrus combined with refreshing acidity, the pale colour is pleasing to the eye, the taste profile is full and lush while being bone dry with a smooth finish. Easy drinking and compatible with a wide variety of cuisine.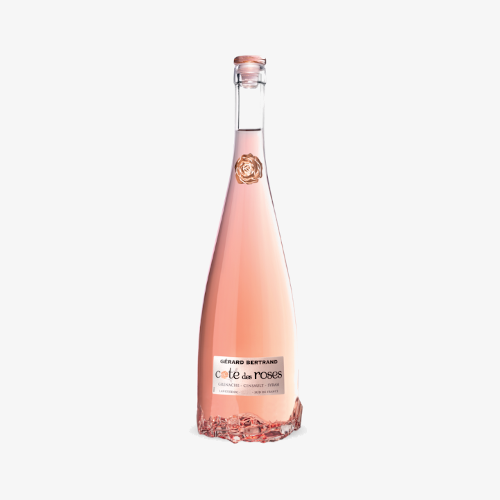 Cote des roses rose is a wine that celebrates the Mediterranean climate way of life, bottled in a rose shaped bottle designed by a young designer from Ecole boulle. The grapes used to create this rose is grown close to the Mediterranean where the warm windy climate help the grapes to ripen in good, healthy condition, while retaining all their freshness.
It has a lovely golden yellow appearance with golden tints, a soft pale, brilliant pink with bluish tints developing over time towards more orange colour. On the nose it has aromas of summer fruits, cassis, and redcurrant; Floral notes of rose along with hints of grapefruit complete the bouquet. On the palate, it is fresh and full. It Pairs well as an aperitif or mildly spiced dishes.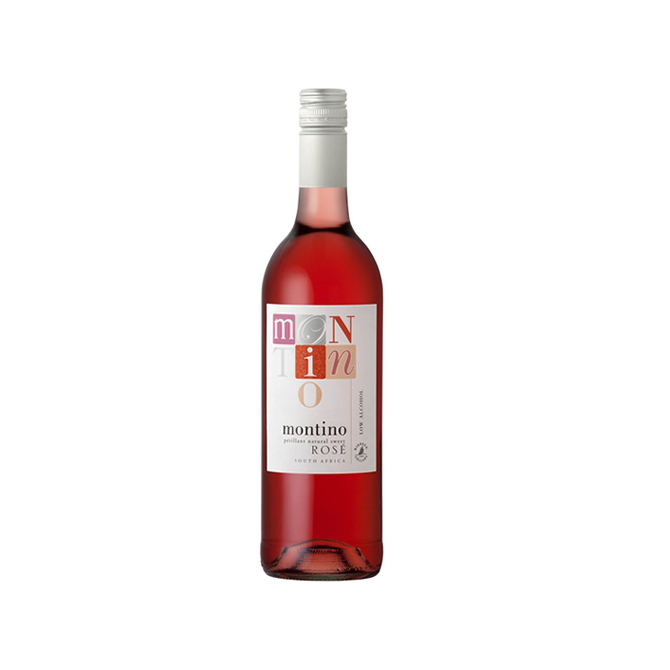 Montino rose is an irresistible juicy natural sweet rose, cherry pink with tempting crushed strawberry and Turkish delight aromas that explode in succulent candied red berry flavours and is naturally lighter in alcohol and mouth wateringly fruity.
Montino Rose is made from a blend of 85% Muscat and 15% Pinotage harvested early to capture the natural fruit and sweetness of the grapes, only free run juice to get the purest fruity expressions, the fresh grape juice is then inoculated with selected yeast. The fermentation process is done at a lower temperature than usual to capture delicate floral an fruit flavours, then it is vinified and blended to perfection before bottling with co2 to make it slightly sparkling.
It is an easy drinking wine that pairs well with a range of cuisine and is a great lunch time wine.