The Nigerian night life is a vibrant one, every night fun loving people pack themselves into clubs to catch some fun, forget their worries, relieve themselves from the stress of the day and experience another side of life. The Nigerian night life is fueled mainly by alcohol and music; one of the most preferred alcohol varieties is vodka. Numerous vodka brands are gulped every night by Nigerians but these are the top vodkas enjoyed by Nigerians and you can order them on myliquorhub.com
APOLLO WHITE NIGHT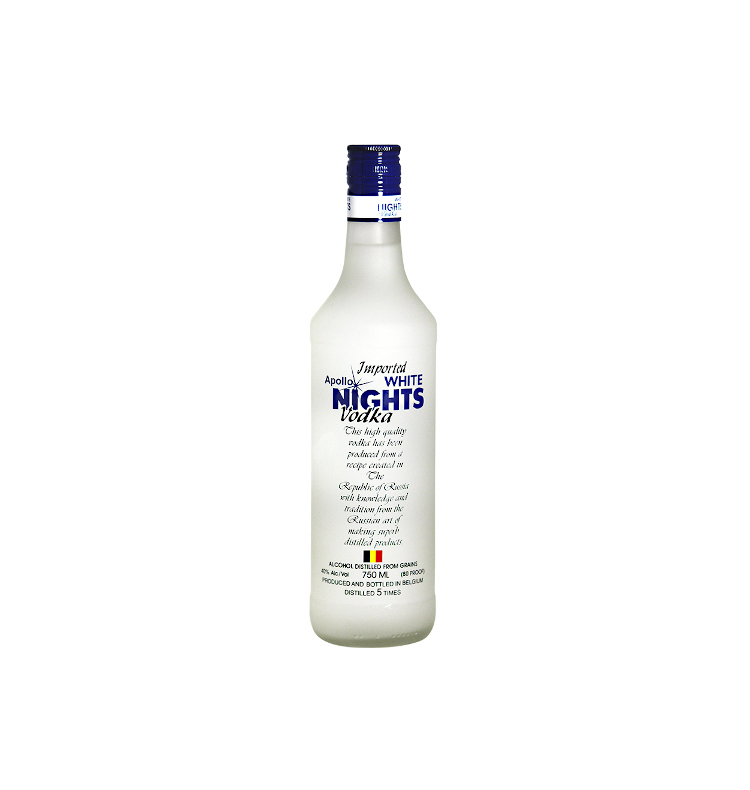 Made from from a recipe created in Russia, the Apollo white night is made with the knowledge and tradition of the Russian art of making superb vodkas.
Founded in 1994 with the idea to create a smooth vodka with a reasonable price and give everybody satisfaction. It is an excellent choice for bartenders to create memorable cocktails with.
The Apollo white night has a refreshing pure taste that makes it dynamic and able to transform from a wonderful on the rocks vodka to the very soul of the most imaginable cocktails.
It is the perfect choice for seasoned vodka drinkers who appreciate quality and versatility. It can be taken straight on the rocks or mixed as part of a cocktail.
BELVEDERE VODKA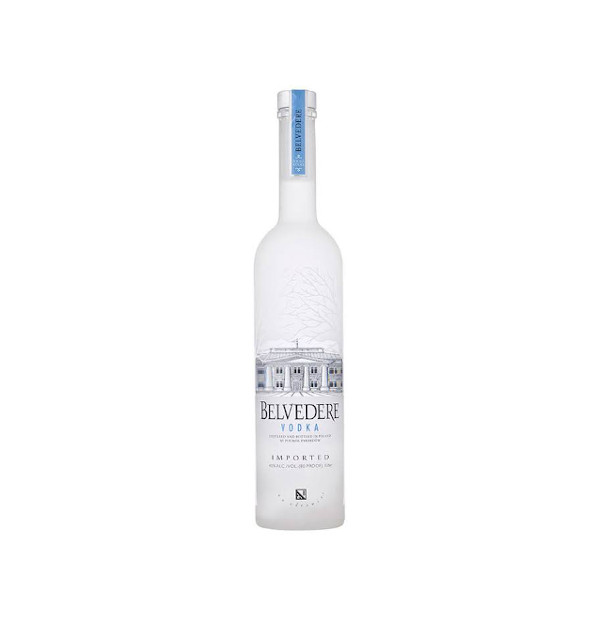 Belvedere Vodka is a brand of Polish rye vodka produced and distributed by LVMH. It is named after Belvedere, the Polish presidential palace in Warsaw, whose illustration appears on its bottles. It is produced in Żyrardów, Poland.
The Belvedere vodka is the poster boy of the polish vodka making tradition, which has been existent for almost 600 years. It is the first premium vodka from one of the world's longest operational vodka making facilities since 1910.
Belvedere is made from a special heritage rye, Polska rye, which remains unchanged since ancient times. The rye is gotten from only 8 local agricultural partners for traceability and all production must take place in polish soil; the spirit must be made of either grain or potato and nothing else must be added.
The rye used in production gives the vodkas a distinct taste and character unlike other neutral ingredients like wheat or corn; the Belvedere has a signature depth and complexity that comes from rye.
The water used in production is gotten from a natural well on the grounds of the belvedere distillery, it is filtered and purified and blended with the Polska rye to allow the rye's complex flavors shine through. Belvedere vodka contains zero additives in accordance with strict polis regulations .
The Belvedere is handcrafted in batches to give it superior quality. It is distilled four times to enhance its subtle sweetness and smooth clean finish.
The Belvedere Vodka has a soft and inviting aroma with notes of vanilla and cream, on the plated it is full and round with medium body and a naturally smooth, rich and velvety texture; it has light vanilla flavors and hints of black pepper and spice sustained with notes of almonds, clotted cream and faint brazil nut characteristics.
The Belvedere vodka is perfect for any celebration and can be used as gifts for any occasion and it also comes with built in lights.Country of origin: PolandAlcohol by volume: 40% Taste the flavours fully by enjoying your Belvedere Vodka – 1L in its pure form. Order your Vodka in Nigeria on myliquorhub.com , we sell Belvedere products at the best prices in Nigeria.
BORIS JELZIN VODKA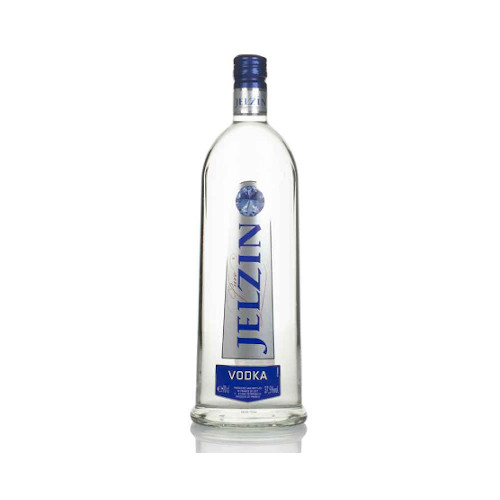 The boris jelzin vodka is afrench vodka curiously named after the 1st president of Russia. Produced by French company, Les Grand chais de fance.
Although the boris jelzin vodka is produced in france , theis does  not compromise the qulity of this superb vodka. It has a superb taste and a modern and attractive appearance; it is made with French winter wheat and purified water from nature reserves and put through a quintuple distillation process that gives a powerful, pleasant and pure vodka.
A classic mixing vodka, the boris jelzin is suitable for a wide range of drinks and cocktails; it has a very clear aroma witn hints of herbs and citrus which does not interfere with the flavors of other ingredients. It can be mixed with energy drinks, bitter lemon or cola, you can also try it as a shot or drink it straight on ice.
FLIRT SILVERED FILTERED VODKA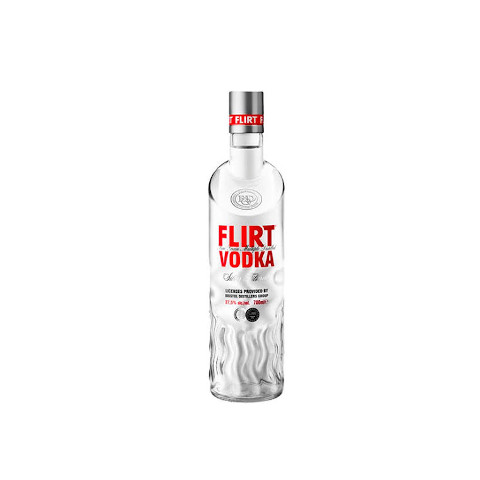 Flirt vodka is a representation of the stubborn, eager free spirit of the young generation; it is not just a vodka but an ultimate experience.
Flirt vodka is created from ablend of selected wheat and crystal clear water which then undergoes spveral stages of fermentation and multiple distillation. Flirt vodka is put through a continuous process of multiple distillation of 100% grain alcohol, which ensures its absolute purity. The blend is run through silver ions so all impurities can be removed wth precision. An exclusive silver filtration system is used ; the process is long and complicated and requires high levels of precision and control to allow it reach purified perfection; the flirt vodka is incredibly pure and you can taste it in every smooth drop.
Flirt vodka has a characteristic softness and unique style, it incites an unparalled sensation of purity and true emotion. Flirt vodka is the outcome of a desire to create a exclusive vodka brand that can offer high quality nand an ultimate vodka experience.
Flirt vodka was born out of the fusion of two worlds, new and old, its nature breaks through limits and cultural dogmas.
Drink straight on the rocks or mix as part of cocktails; flirt vodka is perfect for any celebration.
GREY GOOSE VODKA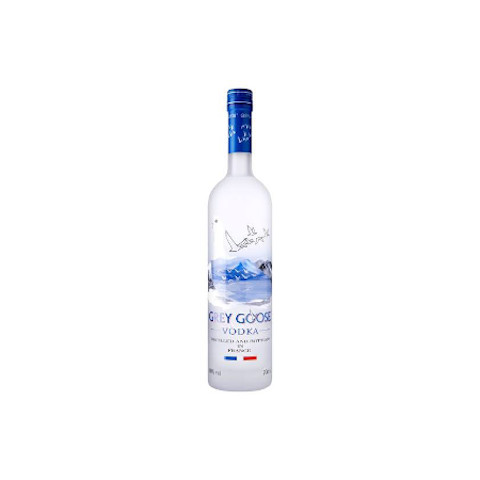 Grey goose is a popular premim vodka made in france, made from selected fine winter wheat and the purest of waters; it is made in the Picardy region outside Paris. Distillation is done in a column and then blended with naturally filtered water from the the grande champagne limestone in the gensac springs. The water is drawn from an aquifer 500 feet beneath the ground to ensure that it is untouched by human hands.
Born out of a passion for spirit making, grey goose is created using only French ingredients ; the highest grade of wheat and pure limestone filtered water. It has ab exquisite clear, fresh and elegant aromatic taste, smooth and gentle with hints of almonds and fresh citrus and a satisfying finish.
Grey Goose comes in a number of flavours :
Lemon flavored Grey Goose le citron
Black cherry-flavored Grey Goose Cherry Noir
Orange flavored Grey Goose L'Orange
Grey Goose la Vanille with hints of cinnamon and caramel
Grey Goose Le Melon made with cavaillon melons.
Grey Goose vodka is suitable for any celebration, and is also a perfect gift. Enjoy with friends, it can be taken straight on the rocks or mixed in cocktails.