Rose wine is a type of wine made by incorporating some of the colour from grape skins, enough to give it some colour but not enough to qualify as red wine.  One of the oldest types of wines, the colour ranges from pale onion skin colour to near purple depending on the types of grapes used. Rose wine are produced with 3 major methods: skin contact method, saignee and blending, they could be still, semi sparkling or sparkling.
Rose  wine is very popular and there are numerous rose wine brands from all over the world made from different types of grapes and with different styles. These are some of the top Rose sparkling wines and they can all be bought on myliquorhub.com.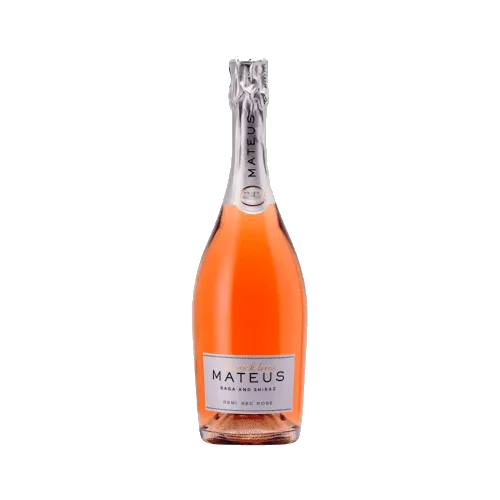 Mateus Rose demi-sec is a portuguse sparkling wine made by Sogrape Vinhos  in the region of Bairrada and vinified from baga.It is a sparkling Rosé Demi Sec Baga and Shiraz is a semi-dry sparkling wine from the rosé wine brand that excels in its young, fresh and contemporary style.
The Mateus brand is distributed by the Sogrape Vinhos de Portugal grou. The grapes are  grown in the best Portuguese wine regions: Alentejo, Bairrada, Dão, Douro, Sherry, Madeira, Vinhos Verdes,  all these regions have excellent microclimate, with soil rich in minerals, and excellent conditions for ripening.
Mateus Rosé Sparkling Demi Sec has the pale colour of rose petals, with light hues of salmon and numerous extremely fine bubbles resulting in a delicate and persistent mousse. On the nose, it has good refreshing bouquet, with floral notes and aromas of apple, pear and raspberry. On the palate the fruity notes are evident and blend seamlessly with the tartness; Subtle notes of toast that make the taste more interesting with an aromatic and very fine finish.
Mateus Rose demi-sec is made from a blend of Baga and Shiraz grapes. The grapes are harvested very early so they have much less acid and tannins; it is then followed by gentle pressing and slow fermentation at low temperatures. Finally it is stabilized and bottled.
It is an excellent appetizer and it goes well with pork, fruit salad and fruit pies.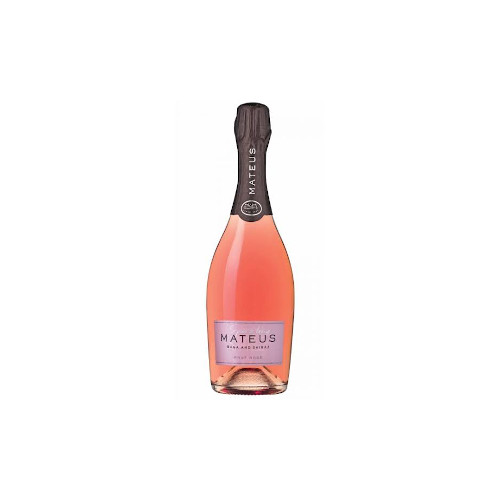 Mateus rose brut is a young and fresh sparkling brut wine, a product from Sogrape Vinhos to add to the mateus brand and offer excellent quality rose wines at an affordable price. it excels in its young, fresh and contemporary style; it is extremely versatile and consistrent and this makes it the perfect wine for different occasions
Mateus Sparkling Rosé Brut has a pale rose petal pink colour,it is well balamnced and tempting wine with refined taste and crisp with floral nuances, brilliantly complemented by a soft and fizzy finish. It is fresh and seductive with fine and intense bouquet and all the joviality of young wines; it has aromas of red apples, pears and raspberries.
In making the Mateus rose brut, the crop is harvested early, when the berries have a high acidity and slight tannins; the wort is produced by soft pressing, then it is subsequently fermented at low temperature to allow maximum transfer drink purity, freshness and tenderness of the young wine. The vilification is carried out using the traditional method for white wines and fermentation is carried out slowly, with no skins, in stainless steel vats at a controlled temperature; this is followed by cold-stabilisation, after which the wine is filtered and bottled.
 The process of vinification is done with extreme care, so as consistently to ensure Mateus unique style, colour and freshness. Mateus should be served chilled, it is ideal as an aperitif.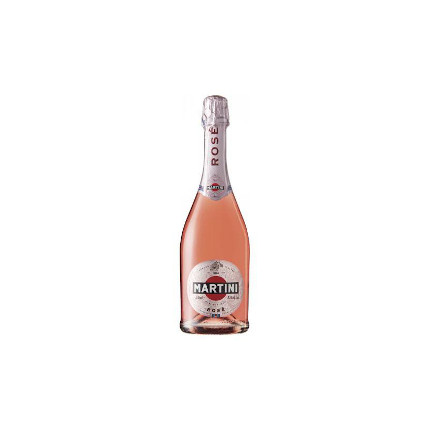 Martini rose is made from a unique blend of aromatic grapes including Moscatto and Ancillota, it is fresh and exuberant with gentle berry sweetness, delicate floral notes and citrus acidity.
It is an elegant salmon-pink sparkling rosé wine, from the Martini family. Martini Rose has an aromatic bouquet of good intensity and elegance that holds scents of flowers and fruits like rose, wild strawberry and raspberry with a hint of black pepper. Martini Rose has a semi-sweet taste, with notes of fresh strawberry and a citrus finish. Martini Rose is a soft, fruity and well balanced wine.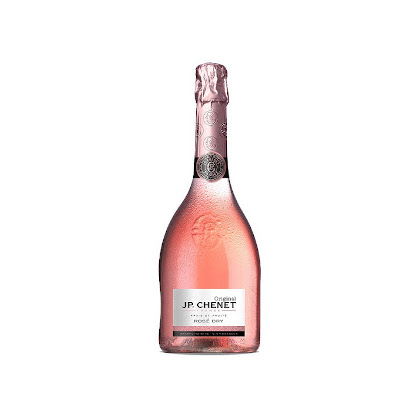 Jp Chenet sparkling dry rose is an elegant French rose wine made from strictly selected grapes.The grapes are harvested and gently pressed, put through a cold settling, then yeasting and finally fermentation at low temperature. Bottle fermentation takes place in pressure tanks for six months. These six months of aging gives it its superior sparkling wine complexity.
On the palate, J.P. Chenet Sparkling Rose has notes of cherries, strawberries and summer berries. A wonderful sparkling rosé, suitable for all celebrations.
Since its creation in 1865, Henkell has been the face of German sparkling wines; it combines sparkling wine competence, elegance, class, unconventionality, activity and dynamics like no other in an independent and inimitable way.
Henkell Rose is made from only the finest quality wines from the best wine growing regions of France. It has fresh aromas of red berries underscored by slight notes of caramel. The mode of vinification of Henkell rose makes it unique; it is made with a combination of the Charmat method and the Methode Champenoise.  Unlike most sparkling wines produced using the Charmat Method, Henkell leaves the wine in stainless steel for six months for a slow natural fermentation. After six months, the sparkling wine is bottled and then aged for a minimum of three additional months. This unique method of producing high-quality sparkling wine gives Henkell a rich complexity.
It is perfect as an aperitif paired with appetizers or light fish dishes, grilled salmon, fruit and chocolate desserts.