Flavoured brandies are brandy beverages that has mixed with another beverage before bottling. It could be another alcoholic beverage like cognac or non-alcoholic beverages like honey. Flavoured brandies have rich taste and are very versatile – they are very good cocktail ingredients. These are some of the top flavoured brandies in the Nigeria market.
St. Remy with French Honey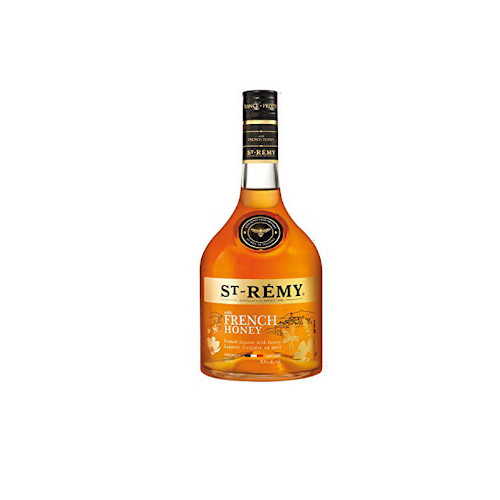 One of the world's first honey flavoured French liqueur. A blend of St Remy brandy and pure natural honey gotten from bees that have collected their nectars from the sun warmed meadows in southern France. It is a sweet comforting liqueur made from a mixture of French brandy and rich, floral, refined and natural honey from southern France.
It is the perfect drink for summer evenings, a very refined liqueur filled with malt, floral, woody and fruity notes and it combines well with popular cocktail mixers to make lovely drinks.
St Remy French honey has a clear and bright appearance with the amber and gold hues of aged brandy, on the nose it has characteristics aromas of Provence honey, combined with subtle floral and woody notes of the St Remy brandy. The soft dried fruit aromas gives it wonderful roundness but with gentle strength.
 The St Remy brandy and honey combination has an excellent taste balance, the harmonious combination of dried fruit and woody notes delivers a unique sweetness and makes this liqueur easy to taste. It is free of any syrupy effect and its perfectly balanced sugar content allows it to achieve wonderful length in the mouth
St-Remy Cellar Master Martine Pain described the result as "a highly refined liqueur characterised by malted, flowery, woody and fruity notes. It promises rich sensations and irresistible pleasure."
It is made to be drunk as a shot or with a mixer such as cola in a long refreshing drinks, it has inspired a range of cocktails including the Beekeeper's cooler combining St. Rémy with French Honey with fresh lemon juice, ginger ale and a sprinkling of fresh raspberries.
JP Chenet Brandy XO
At the end of the 2nd world war, joseph Hellfric delved into wine distillation, this resulted in the production of one of the best French brandy of white wines and the first exporter of French brandy to the world market. JP Chenet brandy is an elegant French grape brandy, aged in small oak barrels. It is an exceptionally smooth brandy with rich and complex flavours.
Jp chenet brandy is an expression of the family tradition; the grapes used are harvested from different regions of France- mainly champagne, cognac and southern France, the grapes are white varietals such as colombard, ugni-blanc or chardonnay. The harvested grapes are pressed and fermented for three weeks, it is required to have strong acidity and low alc vol for good distillation.
The fermented wine is distilled using a pot still, the distillation process is carried out twice then the brandy is patiently aged in small oak barrels of 500 litres, before the blending takes place.
It has a Beautiful golden amber colour and a complex, warm, soft woody flavours with a very smooth palate. It has vinous notes and aromas of candied fruit apricots and an outburst of flavours going from floral and fruity notes, light and fresh, to sweeter vanilla notes on the palate.
It can be drunk neat, on the rocks, as an aperitif or used in a cocktail.
Paul Masson VSOP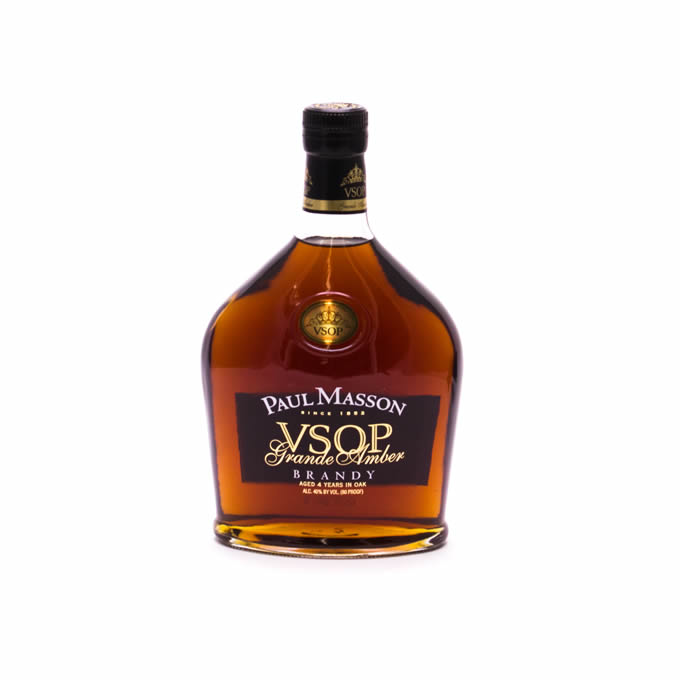 Paul mason vsop brandy is a blend of brandy and French cognac, it is a superior brandy that aged for four years in oak and then blended with French cognac before bottling.
Paul mason vsop is a unique award winning blend, aged longer to provide an even smoother taste experience with greater complexity and intrigue.
Paul mason distillery is named after Paul mason who was distilling wine in the Napa valley in the early 1900s. Paul mason vsop (very special old superior) is a superior brandy aged in oak for 4 years then exquisitely blended with French cognac. It has a rich flavour, fine aromas and a very smooth taste profile that includes flavours of vanilla and pralines.
Brandy De Jerez 1877 Solera Reserva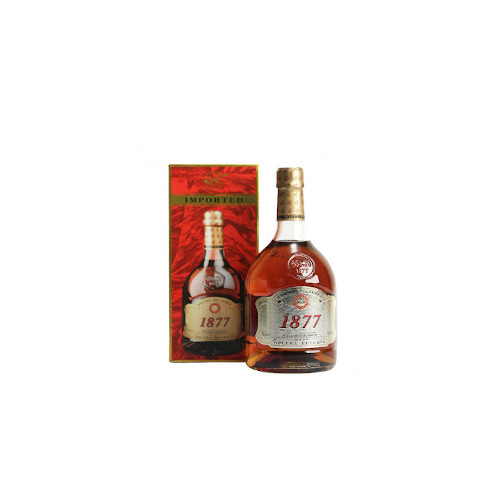 The brandy de Jerez 1877 is made from selected spirits distillates from excellent white wines like airen and palomino; it is then aged in American oak casks in the traditional solera system until it reaches the minimum age required for a solera reserva brandy over three years. The brandy is made with grape spirits obtained from wines of medium alcohol content and aged in oak casks.
It has an amber colour with golden hues, a complex esteroso aroma characteristic of good distilling and aromas of dried fruit and burnt wood. The taste is persistent and balanced with a soft savoury and slightly bitter finish.
It is a good digestif and can be drunk neat or on the rocks.
Alvisa Organic Brandy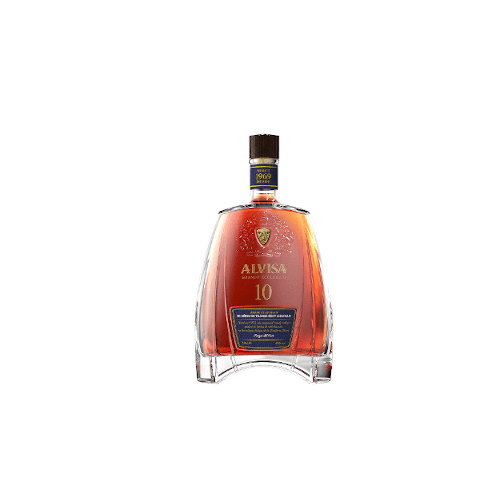 Alvisa organic brandy is a result of the efforts of Alvisa's winemakers to extract the best from the grapes of Castilla La Mancha during the course of fifty years. It was created in 1969, a unique brandy distilled from organic grapes and aged in limousine oak barrels under the supervision of Alvisa wine makers.
Alvisa is an elegant brandy made from white grapes of certified organic farming. Using a double distillation process in French Charentais alembics, this brandy achieves a unique softness, with hints of vanilla, cocoa and hazelnut, acquired after aging in French oak barrels.
It has a Clean and bright Amber colour with old golden tints and An elegant aroma with French oak tones as vanilla, cocoa and a touch of hazelnuts; a  Balanced and fleshy mouthfeel in the mouth with hints of French oak tannins are appreciated.
Obtaining this excellent brandy, with all the character and the tradition of an authentic Spanish brandy.