Champagne is used to spice up every type of occasion in Nigeria. No celebration, party or hearty gathering is complete without a form of sparkling ; we like to hear the bottles pop and see the bubbles gush out of the mouth of the bottle. There are many brands of bubbly sold in Nigeria as we have a large appetite for sparkling wine and these bubblys have grades, some are more prestigious than the others and the luxury is shown in their appearance and taste. These are some of the top luxurious champagne in Nigeria :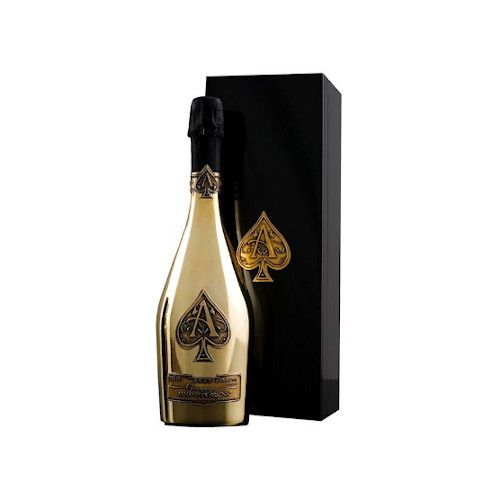 Armand de Brignac Champagne also known as Ace of spades is a popular champagne brand owned by the Cattier family and have been in the Champagne business since 1763. The Armand de Brignac House is a prestigious champagne house, it has won praise from wine critics and connoisseurs around the world; their cellars are among the deepest and oldest in the Champagne region and have owned and cultivated vineyards since 1763.
Ace of spades Brut Gold The most iconic ace of spades cuvée and the first release from the Armand de Brignac House. Made using Old World traditions of champagne blending, the brut gold has a vibrant fresh fruit character and layers of complexity. A blend of 40% pinot noir, 40% percent chardonnay and 20% Meunier ; it has flavors of toast, matured brioche and ripe fruit, fresh and elegant on the palate with notes of spice and apple blossom, citrus flavours, ripe white cherry, spun honey and whole grain toast giving it a balanced taste. The bottle is wrapped in gold foil and packaged in a beautiful metallic gold bottle. The Brut gold is Armand de Brignac's flagship release and is still one of the most renowned cuvée in their range.
Armand de Brignac Rose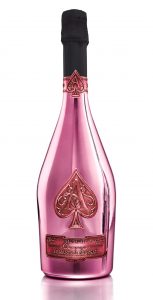 Described by Jean-Jacques Cattier as an elegant and delicious basket of fruits, the ace of spades rose is a blend of of 50% pinot noir, 40% pinot meunier and 10% Chardonnay and is a trio of vintages :2009, 2010, 2012. The vibrant rose hue is given from the inclusion of about 15% of still red wine.
The ace of spades rose is luscious with notes of orange peel flavor, silvered almond, black cherry fruit, strawberry and aromas of strawberry, currants, floral hints. It has a vibrant and lasting finish
The rose is sold in opaque metallic bottles, aged for several years to give it the well structured and intense quality, it is ideal as an aperitif.
Armand de Brignac blanc de blanc
Made with 100% Chardonnay sourced from the côté des blancs and montagne de Reims terroirs of champagne; it is an assemblage of a trio of vintages currently 2009,2010, 2012.
It has aromas of lightly buttered, baked pastry followed by notes of pear, hazelnut and a hint of ginger bread ; flavours of exotic fruits like guava, gooseberry and peach are complemented by sweet spice notes of cinnamon and vanilla, it has a fresh mineral finish.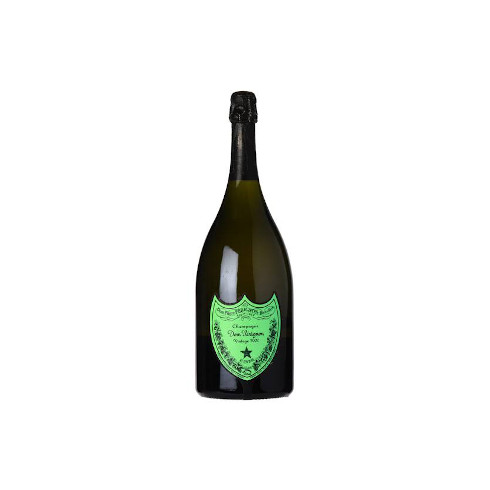 Dom Perignon is a product from the house of Moet and Chandon in Epernay, France. The name is associated with class, style and luxury since creation and is one of the best sparkling wines. The Dom Perignon luminous comes in an exquisite bottle with a LED infused label that is operated by a switch at the base of the bottle. The Dom Perignon literally lights up the room when it is brought in, it announces not only its presence and also the presence of the buyer. It is a very elegant bubbly that is sure to turn heads wherever it is.
The Dom perignon is distinguished the depth of its flavor and persistence of its aroma. Dom perignon is vintage only, created from the fine grapes of one single year, these vintages capture the unique qualities of the year they were made in while sticking to Dom Perignon signature characteristics sinc 1688. The Dom Perignon is a work of art, constantly renewed at every harvest.
On the nose, it has aromas of powdered cocoa, almond which gives way to notes of white fruit with hints of dried flowers; it has a strong and powerful flavor, structured, focused, firm and dense, spicy with a flowery finish on every sip. It has a well-rounded finish that denotes full maturity. The Dom Perignon can be enjoyed in anyway preferred, whether as part of a cocktail or straight. Serve chilled.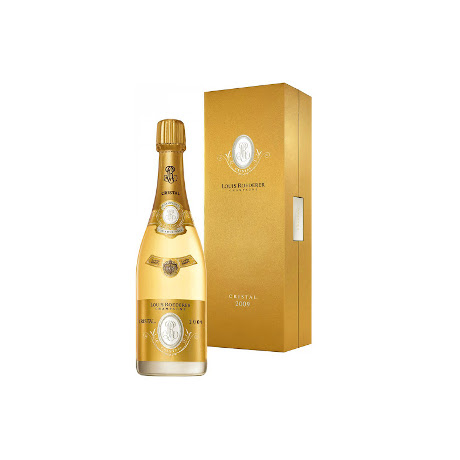 The Cristal is a seductive and self indulgent champagne and the flagship cuvee of the Louis Roederer House. It was created in 1876 for Tsar Alexander II of Russia, who requested that his champagne should be made clear to prevent poisoning, so he could see the bubbles and also to prevent an explosive from being hidden beneath it.
It is made from Chardonnay (40%) and Pinot noir(60%) grapes. It is a modern and harmonious champagne with a characteristic freshness energy and a rich and sweet bouquet that remains precise and sophisticated.
It has fruity aromas, silky texture and a mineral quality with notes of citrus and white fruit.
On the nose, it has aromas of roasted nuts, citrus fruits and lilies.
On the palate, it is creamy rich juicy and silky with flavors of ripe yellow fruits like peach, apricot and mango complete with a sharp and pure finish.
The cristal is aged for six years and after dégorgement it is left for another 8 months and it can be preserved for more than twenty years without losing its character.
Wines that are blended for sweetness are considered rich. The Veuve Clicquot rich blend contains Pinot Noir (45%) which gives the champagne its fundamental structure; the Pinot Meunier (40%) gives the blend roundness and Chardonnay (15%) complètes it with extra freshness. The sugar added enhances the blend's aroma like spices in a recipe.
The Veuve Clicquot Rich is a representation of the savoire faire of the Champagne house. When more sugar is added to a champagne, it is described as a higher dosage and the French word riche describes it best.
Veuve clicquot rich has a complex character and can be enjoyed at any time or season of the year. It is best enjoyed neat to be able to experience the richness but it can also be mixed with other ingredients like fruits or made into cocktails.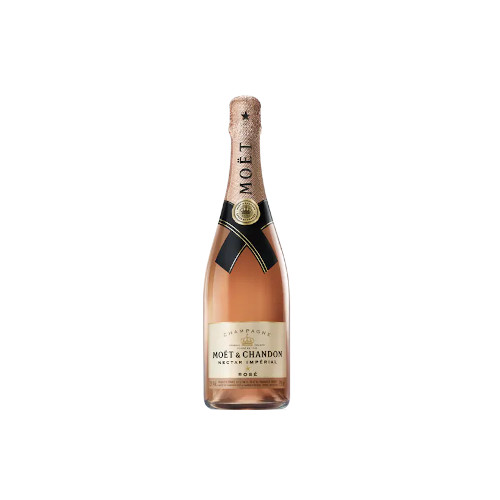 The nectar imperial rose is a luscious and vibrant champagne; a spontaneous, radiant and romantic demi-sec sparkling that represents the elegance of Moet and Chandon.
The nectar imperial is intense and voluptuous with aromas of red and black currants made richer by notes of caramel, nutmeg and wild strawberry.
On the palate the richness and freshness is balanced with intense flavours of ripe berries, supported by nutmeg and caramel finished with a fresh hint of redcurrant.
It has a bright pink with intense coppery highlights appearance.
It is best enjoyed neat but it can also be part of cocktails.