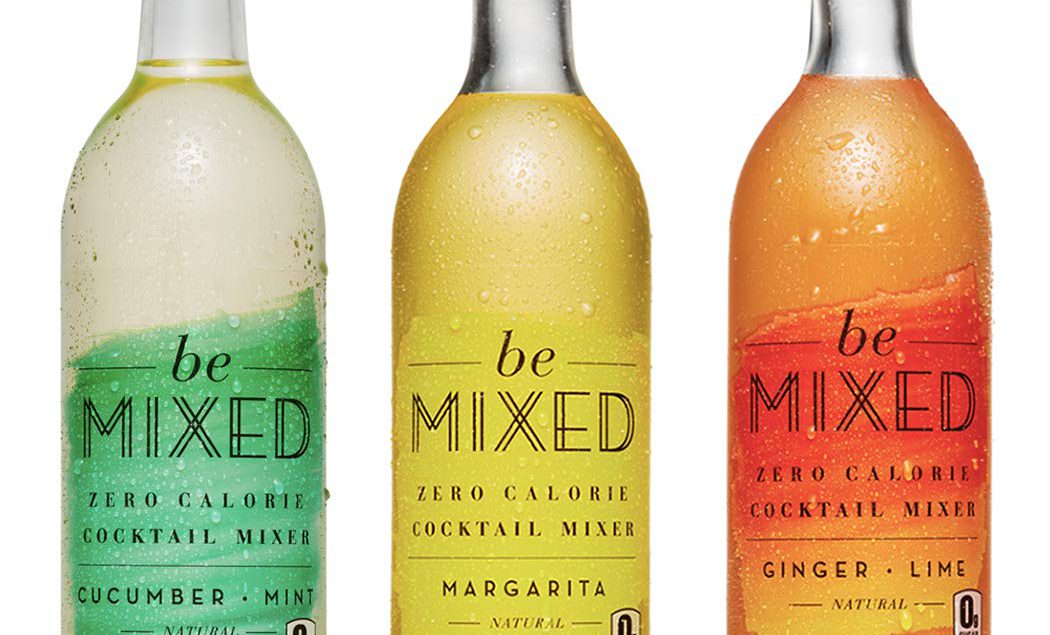 It is a popular habit among Nigerians to mix their alcohol, to make it stronger, lighter, sweeter or even bitter. It could be with another alcohol or with other ingredients like sodas, fruit juice, water etc. If you have mixed your alcohol with any other ingredient then you are drinking a cocktail. Cocktails mixers recipes are popular in Nigerian gatherings, especially with people who want their alcohol lighter and sweeter but there are also strong cocktails. Non-alcoholic mixed drinks are called mocktails and some share similar ingredients with cocktails save the alcohol.
Cocktail Mixer:
Cocktails are mixed alcoholic beverages, usually a mixture of two or more alcoholic drinks, one or more alcoholic drinks mixed with fruit juice, flavored syrup or cream. There are many types cocktails, categorized based on the number and kind of ingredients used.
Cocktails are usually the highlights of Nigerian parties or when drinking with friends but you can make cocktails at home provided that you have the ingredients. These are some of the most popular cocktail mixer recipes  :
Mojito: a Cuban cocktail , the mojito is a mix of white rum, sugar/sugar cane juice, lime juice, sparkling water, and mint leaves.
Margarita: A citrus based cocktail, the margarita is a mix of tequila, triple sec and lime or lemon juice, it can be served with salt on the rim of the glass.
Pina Colada :The national drink of Puerto Rico, a sweet mix of rum, coconut cream/coconut milk and pineapple juice. It is usually served either blended or shaken with ice.
Martini: indisputably the most popular cocktail, there are different types of Martini: apple martini, dry martini, strawberry Martini… a standard martini is however made with gin and vermouth, and garnished with an olive or a lemon twist.
Screwdriver: One of the easiest cocktails to prepare , it is simply a mix of vodka and orange juice.
COCKTAIL MIXERS
These are the ingredients in used in making cocktails, they are mostly non-alcoholic but some are alcoholic. Cocktail Mixers include liqueurs, syrups or purees, they enhance flavours, add colour, add new flavours, dilute the alcohol, make the drink sweeter or sour. A wide range of mixers can found on myliquorhub.com, get online and order your choice mixer from myliquorhub.com and start making your cocktails. Some mixers are also ready to drink cocktails drinks .
These are some of the best cocktail mixers in Nigeria that can be bought on myliquorhub.com.
A premium liqueur and a delectable blend of the Alizé VS cognac, passion fruit, strawberries, litchis and rose petals. The fusion of litchis and strawberries gives the blend a sensational flavour. A smooth and sweet full bodied liqueur, it is the perfect cocktail drink and a wonderful cocktail mixer.
Alizé Rose Passion can be served on the rocks or mixed in cocktails such as:
Ginger Rose Martini – Alizé Rose mixed with ginger ale.
Precious Martini- a mixture of Alizé Rose, Grey Goose La Vanille and lemonad.
A blend of the classic Cointreau orange liqueur and the exquisite Rémy Martin cognac, The captivating mixture is enriched with nuts, almonds gingerbread, honey and vanilla. The smoothness of the Cognac and the freshness of the orange flavor of the liqueur makes it an alternative to premium dark spirits.
The complexity and versatility of this mixture makes it perfect for cocktail drinks but it can also be enjoyed on its own.
The Schweppes virgin mojito is a refreshing drink with a satisfying taste that suits every occasion (the virgin in the name implies that it is non-alcoholic) . It is a mocktail with the ingredients of a mojito except the alcohol, all you need to do is add white rum to it and you have yourself a regular mojito cocktail.
This is for people who want to enjoy a mojito sans the alcohol and for those who want a ready made mixer to make their mojito. Schweppes virgin mojito can be enjoyed on its own and it can be used as a mixer for cocktail drinks
Originating from the Caribbean, the Cuerpo Gold Rum is distilled from sugar cane. this very delicate rum carries the Caribbean spirit wherever it goes. It is deep yellow in colour with a complex blend of banana and vanilla which gives it an elegant finish and refined aroma. The Cuerpo Gold Rum is used as a base for popular cocktail drinks like the rum punch, Daiquiri and Cuba libre but it can also be served neat on the rocks.
The Cuerpo mojito is a ready made cocktail and an aperitif, suitable for celebratory occasions and sipping with friends . Created by Kuerpo, a member of the GCF group who wanted to make a ready to drink mojito based on white Caribbean rum.
It has a bright tropical flavor and is best served chilled. It also combines well with mixers to add extra flavors to it. Add crushed ice, mint and a slice of lime and enjoy a wonderful cocktail.
The Cuerpo Pina Colada is a savoury cocktail filled with flavors, it is made with rum, pineapple and coconut.
This cocktail will sweep you away with its exotic fruits revealing maximum flavour. It is suitable for any occasion, whether it's a party or a night out with friends.
Originating from Veracruz, Mexico, the khalua coffee is the number one selling liqueur in the world. It contains rum, sugar, and 100% arabica coffee.
It has an attractive deep brown color with bittersweet scents of coffee beans, chestnut, multi-layered flavors of black coffee and sweet butter.
The khalua is an essential part of in many popular cocktails mixers recipes which include: White Russian, Black Russian , Espresso Martini, Mind Eraser Colorado bulldog etc.
What do you need to make a cocktail?
The most important things you need when making a cocktail are your alcohol and other ingredients but you also need some cocktail tools to help you make it perfectly. They are part of a cocktail set, the cocktail set includes
Cocktail Shaker- also called a cocktail mixer, it is used to mix the ingredients together by shaking; you put the ingredients in the cocktail shaker then you shake it to mix them together.
Mixing glass/bowl – for stirring the cocktail in
Bar spoon- for stirring the cocktail
Jigger – used to measure cocktail ingredients
Strainer – to sieve the mixture
Muddler – this is used in pressing fruits
Hand juicer – this is an important tool used for pressing out citrus juice
What mixes with alcohol mixers?
Most mixers and alcohol go together but some are made for each other.
Tonic gives a hint of bitterness to either gin or vodka.
Cola is a classic mixer, it goes very well with whiskey and rum.
bourbon and blended whiskey go well with ginger beer and ginger ale . use ginger ale for sweetness, use ginger beer for spice.
Lemon-lime soda, though a little sweet is good for whiskey drinks and fruity punches.
Grapefruit soda mixes perfectly with tequila and a pinch of salt.
Orange juice blends well with gin, vodka and rum
Lime juice is the prime ingredient in sour mix; bottled, sweetened lime juice is perfect with gin.
Cranberry juice blends well with vodka and orange liqueur, it gives the cosmopolitan its signature red color.
Do mixers dilute alcohol?
This depends on the type of mixer, yes non alcoholic mixers will reduce the alcohol percentage of a drink making it lighter but with alcoholic mixers , it depends on the alcoholic percentage of the mixer.
What mixers are needed for a full bar?
The mixers you need in your bar depends on the type of cocktails you want to make but here are some of the basic ones you need.
Club soda
Tonic water
Cola
Sprite or 7-up
Ginger ale
Orange juice
Cranberry juice
Tomato juice
Pineapple juice
Bitters
Get on myliquorhub.com and buy favorite cocktails and mixers and have them delivered to your doorstep anywhere in Nigeria. Remember to drink carefully, do not drink and drive.