Tequilas are one of the most enjoyed liquors, especially in night clubs where ordering them is symbol of status. Usually high in alcohol content and high in price, there is usually an uproar when it is ordered. These are some of the favourite tequila in Nigeria. Order them from myliquorhub.com and enjoy by yourself or with friends.
CASAMIGOS
Casamigos is a creation of George Clooney and friends Rande Gerber Mike Meldman. They loved to have tequila and they enjoyed it in many ways- on the rocks, by the shots or straight from the bottle. They desired the best tasting, smoothest tequila and mezcal that did not have to be covered up in salt so they created Casamigos.
Casamigos is an ultra premium tequila made in limited batches from the finest quality handpicked blue weber agaves grown in the cool Highlands of Jalisco. The agaves are harvested after a minimum of seven years then they are roasted in traditional brick ovens for 72 hours before being fermented for an additional 80 hours.
Casamigos is crisp and clean in the mouth and it has subtle flavours of citrus, vanilla and sweet agave plus a smooth finish. It is best served on the rocks and is a great cocktail base.
CLASE AZUL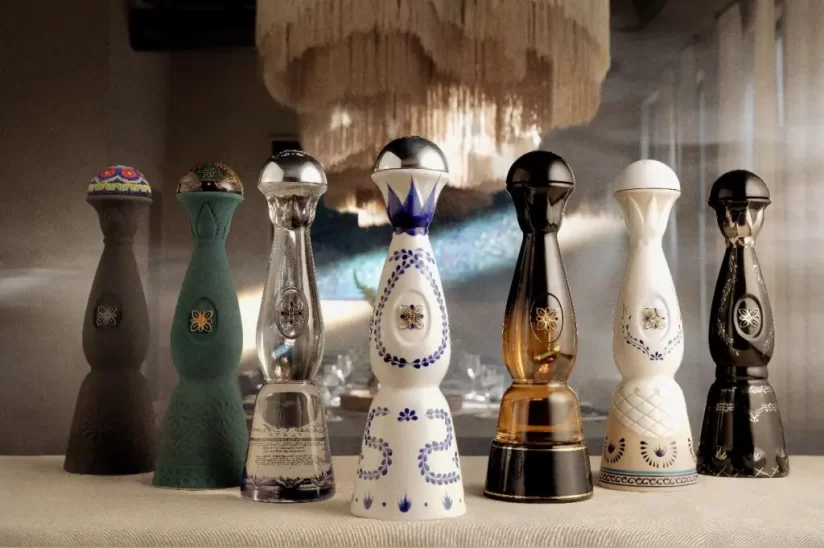 Probably the most popular tequila in Nigeria, an order of Azul is usually the highlight of a club night. Packaged in stunningly beautiful hand painted decanters that fit the quality of tequila inside them. The Clase Azul brand have several ultra premium tequila products made from hundred percent agave and distilled carefully in the best and most sophisticated methods to create wonderfully tasting tequilas.
CLASE AZUL TEQUILA REPOSADO
CLASE AZUL TEQUILA ANEJO
CLASE AZUL TEQUILA PLATA
CLASE AZUL MEZCAL DURANGO
CLASE AZUL TEQUILA ULTRA
CLASE AZUL MEZCAL GUERRERO
These are Clase Azul Tequila products.
VOLCAN DE MI TIERRA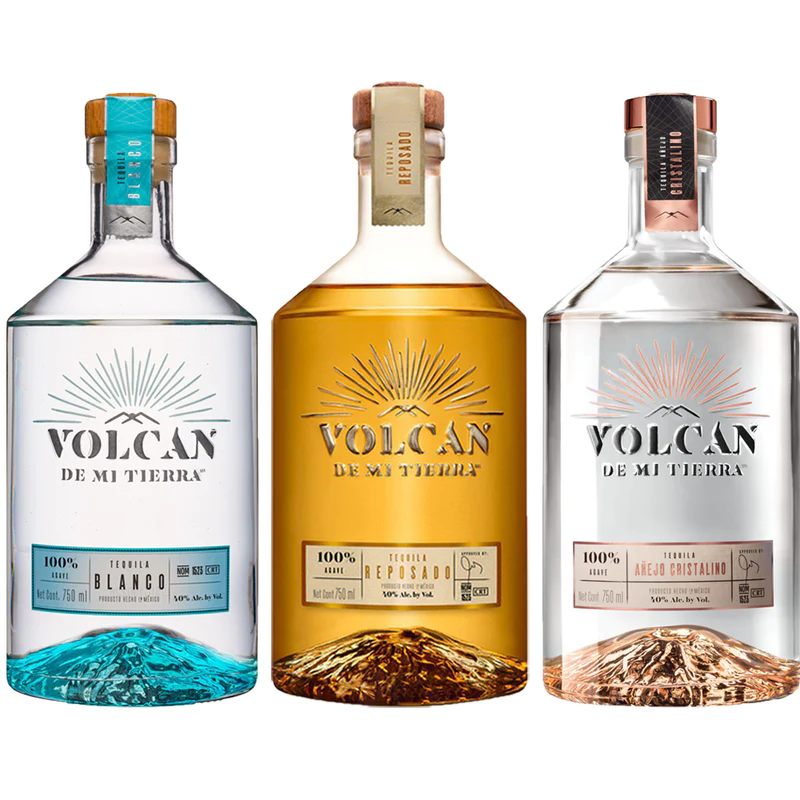 Translated as Volcano of my land, Volcán de mi tierra is named after a real volcano that sits in the lowlands of Jalisco, Mexico called 'Volcán de Tequila' that means tequila volcano. No the volcano does not erupt tequila but it erupted 200,000 years ago and shaped the topography of the tequila region. It covered the area in rich volcanic soil, making it an ideal area to grow blue agave.
Volcán de mi tierra is a premium spirit, made from blue agave selected from two regions, the Lowlands and Highlands of Jalisco to create a complex and elegant tequila. Volcán de mi tierra, has rich flavours of vanilla, caramel, and chocolate, all blended in casks from the old world to create a unique, but deep flavor.
DON JULIO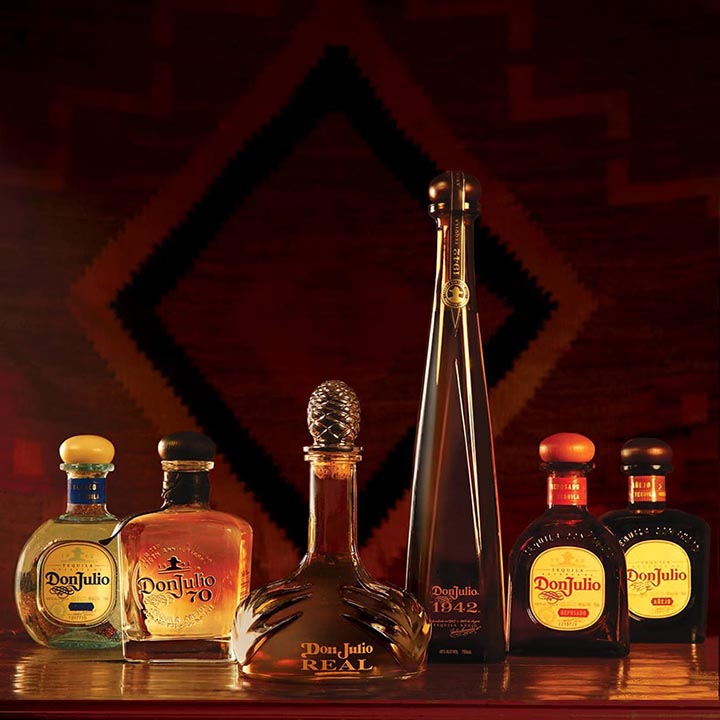 Don Julio tequila is one of the most popular tequila brands in the world. Don Julio tequilas are ultra premium products that have captured the hearts of tequila drinkers around the world.
Don Julio started producing tequila in 1942 and the Don Julio Añejo tequila is handcrafted in tribute to that year. The most popular of the brand, the Añejo is a testament to the tequila craft. Rich, distinctive and wonderfully complex, its flavor strikes the perfect balance between agave, oak and hints of butterscotch and honey.
Created by Don Julio himself, he is particularly proud of the limited edition Añejo- "I established my first tequila distillery in 1942 and to commemorate that very special year, I have created Don Julio 1942 a unique and limited edition, I personally selected the stock for this new release. Its golden line and perfect clarity I find appealing and a testament to its purity.
Don Julio tequilas are made from the best quality blue agave.
SIERRA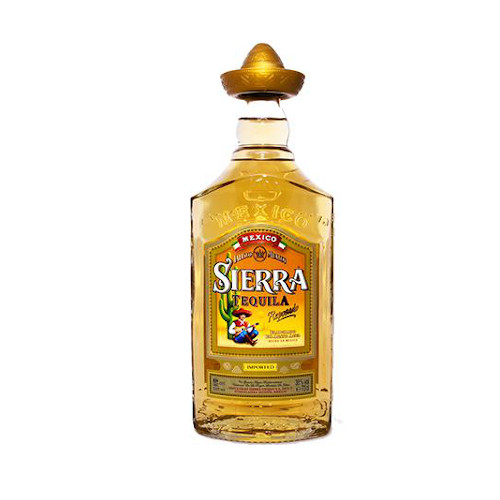 Sierra tequila is distributed to over 90 countries around the the world but it's exclusively made in Jalisco, Mexico. A family owned tequila distillery – the Destilería Sierra Unidas in Guadalajara, also known as the capital of tequilas.
It goes through a complex production process that begins with the hand picking of the agave plant then it is double distilled in copper stills. The tequila is stored in stainless steel tanks after distillation to harmonise the taste then it is filled into unique bottles well known for their red sombreros.
  Sierra tequila is the life of any party and it is famous all over the world for its shot ritual. It can be served neat, on the rocks or mixed in a cocktail.