WHITE WINE
White wine is one of the oldest alcoholic beverages known to man, it has been in existence for over 4000 years in a large number of varieties and several methods of winemaking. White wine is made using mainly white grapes, these grapes are usually green or yellow in colour but they can also be made using coloured grapes. The grapes are fermented without skin contact which means that the skin is removed before fermentation to ensure the Wort obtained from the grapes is not stained. White wines can be straw yellow, yellow green or yellow gold in colour.
There are different types of white wine depending on the type of grape used in making it –

Chardonnay
Made from Chardonnay grapes originating from Burgundy. White wines made from Chardonnay can be made sparkling or still form. It typically has a wider-bodied and rich citrus taste compared to other white wines and it makes a good pairing with fish and meat especially poultry.
Sauvignon Blanc
Sauvignon Blanc Grapes were originally grown in the centre of France and Bordeaux vineyards but it has spread to growing regions in the United States, Australia, New Zealand, and South Africa.
White wine made from sauvignon blanc grapes have remarkable vegetable and mineral aromas and lack fruity qualities. Flavours range from apple, pear and gooseberry through to tropical fruit such as melon, mango and blackcurrant. It goes well with seafood, poultry, and salad.
Riesling
Riesling whites are lighter compared to other white wines and have a typical green apple aroma. Grown in German vineyards, Riesling grapes can be of high quality in a variety of soils provided that yield is limited and climate tends to a continental climate. It can be paired with fish, chicken, and pork
Müller-Thurgau
The most widely grown grapes in Germany, white wines from this grape are usually fruity and well balanced.
Muscat
Muscat grapes has several varieties, up to 150 and each has specific aromas. Typically grown in Italy and Austria, whites made from muscat have a sweet and fruity taste. It is best served by itself.
White wines provide a great drinking experience and are enjoyed by wine connoisseurs around the world, some white wine brands which can be gotten from myliquorhub.com are Declan white, Blanco Nobile Vanigla, Full moon white wine, Dominio del rey white, Carlo Rossi white.
RED WINE

The colour of red wine comes from the anthocyan pigments present in the skin of the grapes, as the juice of most grapes come out greenish white. It is majorly produced using grapes of the dark coloured varieties as most of the colours and flavours are extracted from the grape skin. Red wine colour ranges from intense violet, especially in young wines, brick red in mature wines and brown in older wines.
There are several types of red wines made from different types of grapes around the world, in fact red wine might have the highest number of grape varieties.
Cabernet Sauvignon
Depending on the location where it is grown, Cabernet reds can be fruity or herbal. It is the most planted grape in the world. Cabernet reds are interesting to drink with flavours of cherries, currants and spices.
It can be drunk with any kind of meat especially if it is fatty.
Merlot
The second most planted grape in the world, it is a safe type of red for someone trying out red wines for the first time. It is fruity, delicious and easy to drink.
It is best paired with poultry meat, like duck or chicken.
Zinfandel
Zinfandel wines' taste depends greatly on where the grape is grown. It is nice, juicy and has a high alcohol content so been careful with it. It is popular among women because of its sweetness.
It pairs well with meat – pork ribs, pizza and pasta dishes.
Syrah
Syrah or Shiraz grape make red wines that are fun to sip on. It is called Syrah in France and other European countries and Shiraz elsewhere. It is a bold red wine with peppery, spicy and rich fruity flavours of berries.
It goes well with any kind of meat and spicy food.
Pinot Noir
Filled with rich flavours of berries like raspberry and cranberry, it is one of the most delicate and lightest red wines. It has a light body and is silky on the tongue.
It pairs with cheese and any kind of meat.
You can order your red wines from myliquorhub.com where we have a large variety of red wine products like Carlo Rossi Red, Massimo, Frontera Red Wine, Toma Toma, Baron Romero etc.
ROSE WINE

Rose wine might be the oldest known wine type of wine, it is made by extracting colour from the skin of grapes, just enough to give it some colour but not enough to make it a red wine. It is very straightforward to make using the skin contact method. Rose wines are usually pink in colour ranging from pale onion skin pink to near purple depending on the type of grape used and the wine making method.
The three methods of making rose wine are the contact, saignée and blending methods.
Rose wine varieties depend on the grape used in making them like syrah, zinfandel, Provence, mourvedre etc.
Grenache Rosé
Rose made from grenache grapes are fruity with a ruby red hue. It has flavors of ripe strawberry, orange, hibiscus and a hint of allspice. Grenache rose wines have high acidity and a strong body. It is best served cold. It is perfect for hot weather.
Sangiovese Rosé
A pleasantly dry rose with a faint bitter note on the finish. It is fruity with notes of fresh strawberries, green melon, roses and yellow peach complemented by quenching acidity.
Tempranillo Rosé
Tempranillo Grapes are gone majorly in Spain, the rose wine has a pale pink hue. It is savoury in the mouth with herbal notes of green pepper corn, watermelon, strawberry and meaty notes of fried chicken
Great tasting rose wines that can be gotten on myliquorhub.com include Whispering angels rose wine, Clarendelle Bordeaux wine, JP Chenet divine pinot noir, Carlo Rossi rose.
Ross wines pair very well with dishes like chicken, Salmon, Feta, spinach, Duck and Soft cheeses
SPARKLING WINE

While most people think of champagne when sparkling wine is mentioned, there are different types of sparkling wines apart from champagne, the difference being in the location of production and method.
Sparkling wine is any wine with significant levels of carbon dioxide in it, making it fizzy. The carbon dioxide can be from a result of natural fermentation or from injection of carbon dioxide as with cheaper wines.
There are several types of sparkling wines usually named after their region or given a local name or the type of grape used to produce it. There is champagne from France, Prosecco from Italy, Cava from Spain, Sekt, cremant etc.
Sparkling wines products that can be gotten from myliquorhub.com are Muscador, 4th street sparkling wine, Dominio del rey, Angel Sparkling wine, JP chenet sparkling rose, Zonin, veuve cliquote. Sparkling wines are great with any type of food and are best served chilled.
FORTIFIED WINE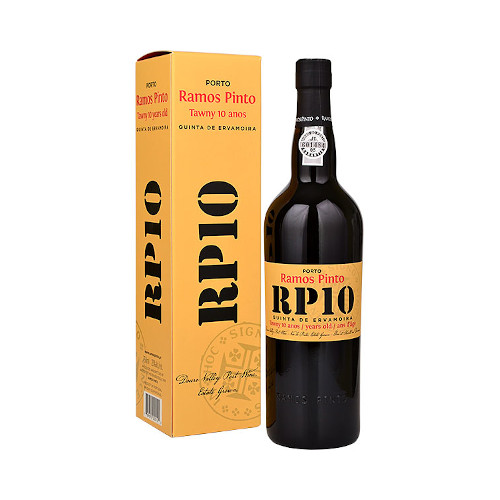 A fortified wine is any wine that a distilled spirit has been added to. Wines were usually fortified as a means of preservation. Although there are other methods of preservation, wines are still fortified because of the distinct flavours it can add to the finished product. And many different types of fortified wines have been developed over the years. Brandy is the most common spirit used to fortify wines but other spirits made from grapes, grain, sugarcane can be used too.
Examples of fortified wine include –
Commandaria wine
Made in Cyprus in the northern region of Limassol from mavro and xynisteri grapes. It is sun-dried and aged in Oak barrels. There are also different varieties of Commandria, some of which are not fortified.
Madeira wine
Madeira wine is made in the Madeira Islands of Portugal. Produced in different varieties – dry and sweet wines that can be used as aperitif or taken with dessert. Madeira is deliberately heated during the maturation process to give it distinctive flavours and an unusually long lifespan after the bottle is opened
Marsala wine
Marsala wine was first produced as an affordable alternative to sherry and port by English merchant John Woodhouse. It originates from Sicily, Italy and is made in two forms – fortified and unfortified. The fortified one is blended with brandy and aged for at least four months. The unfortified Marsala is aged in wooden casks for five years or more.
Port wine
Port wine is a fortified wine from the Douro Valley in the northern regions of Portugal. It is typically a sweet red wine but it is also made in dry, semi dry and white varieties.
Sherry
Sherry is a Spanish fortified wine made from white grapes grown near Jerez, Spain. It used to be known as sack. All Sherry wines
A degustation of sherries
Sherry is a fortified wine made from white grapes that are grown near the town of Jerez, Spain. It used to be known as sack from the Spanish word 'saca'. All sherry must legally come from the Sherry Triangle, in the province of Cádiz between Jerez de la Frontera, Sanlúcar de Barrameda and El Puerto de Santa María.
Sherry is made in several styles- dry light forms called Finios and darker sweeter forms called Oloroso and cream sherry which is always sweet.