Rum is one of the most consumed alcoholic beverages all over the world, primarily because it is one of the easiest to drink alcoholic beverages. It is usually sweet, smooth and refreshing; in Nigeria some brands of rum are sold in sachet at a low price to make it more accessible. It is not a strange sight to see people buying and sipping from sachets of rum early in the morning on their way to work. Rum is drunk in every corner of the world and almost all countries have their own unique rum, each made in a different way and having different characteristics. These are some of the bestselling rum products of 2020: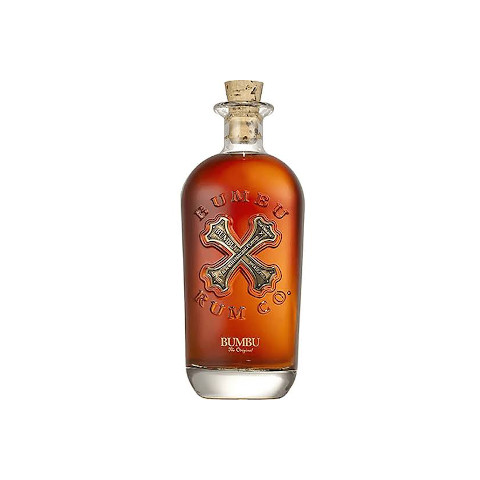 Originally created by 16th and 17th century West Indies sailors by blending Caribbean ingredients into their rum and they named it Bumbu. Bumbu is made using all natural native spices and is free of any artificial colors or flavors; the Bumbu continually revives Caribbean history, it is distilled in small batches and blended by hand just like in the old days.
Bumbu has geological peculiarities that make it unique, Barbados was created by coral reefs. The ground water is purified as it's forced through natural limestone, making Barbadian water some of the finest in the world and it doesn't need any extra filtration. Sugarcane is then selected from the best sugarcane producing countries which add their unique characteristics to the blend.
Production of the Bumbu happens in a historic Barbadian distillery that has been continuously operated for over 120 years. The secret ingredient of the Bumbu is the yeast used during fermentation. The rum is bottled in an ultra-heavyweight glass bottle with a tarnished metal "X" attached to the front and a map of the Caribbean on the back and also a bottle that pops when it is opened.
The Bumbu is a true Caribbean legend, it can be sipped straight but don't hesitate to try it with ice and cocktails.
Another delicious rum from the West Indies, and the world's number one coconut flavored rum. The rum base is produced at the West Indies rum distillery, a renowned distillery that has been since 1893.
The Malibu coconut rum has a full, rounded and lightly toasted coconut aroma and creamy coconut flavor with vanilla custard notes, a delicate body, soft warming rum taste and a long silky finish. The versatile and refreshing taste of coconut gives Malibu Coconut Rum its characteristic taste and personality
Although the Malibu has Caribbean origins, it was developed by an Englishman: Thomas Jago, who also developed the bailey's Irish cream and Johnnie Walker blue. Malibu coconut rum is a rebranding of failing rum Coco RICO.
The taste of the Malibu transports you to the tropics with the smooth and sweet taste of the coconut liqueur; it is made from a blend of sugar cane and pure water and then aged in oak barrels for two years.  Malibu coconut rum is very refreshing and perfect in the summer when the sun is setting and for good times all round. It is best served chilled and the perfect cocktail ingredients for cocktails like the Pina Colada and can be simply mixed with pineapple or Cola.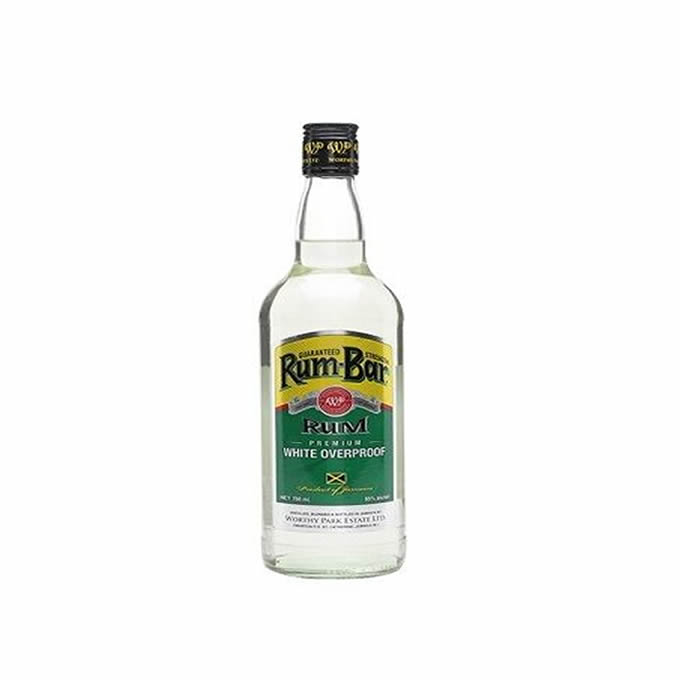 Rum-Bar is a Jamaican premium white overproof rum, created from a blend of three unaged rums distilled entirely on 100% copper pot still according to tradition to give high level quality and flavor; no additives are added during the production of the beverage in accordance to Jamaican rum standard regulations.
It has aromas of bananas, which dominates the nose and flavors of exotic fruit that is well balanced and extends t the palate where it is supported by the classic grassy vegetal Jamaican funk.
The Rum-bar rum white is the poster boy of the Rum-bar brand , other products in the Rum-bar range are: Rum-Bar Rum Cream: a cream liqueur made with a blend of 100% real cream and Rum-Bar Rum, Rum-Bar Gold: a 4 year old premium gold rum, and a line of Rum-Bar vodkas, which includes classic and green apple varieties. All of these are sold worldwide by Worthy Park Estate.
Rum-bar white overproof rum is the signature expression and benchmark of Jamaican rum producer, and it pays tribute to traditional rum bars spread across Jamaica; it offers big flavors of Jamaican rums, striking a balance between Jamaican "funk" resulting from the use of pot stills and fruit forward flavors that make wonderful cocktails. It can be enjoyed neat and is also an exceptional cocktail ingredient.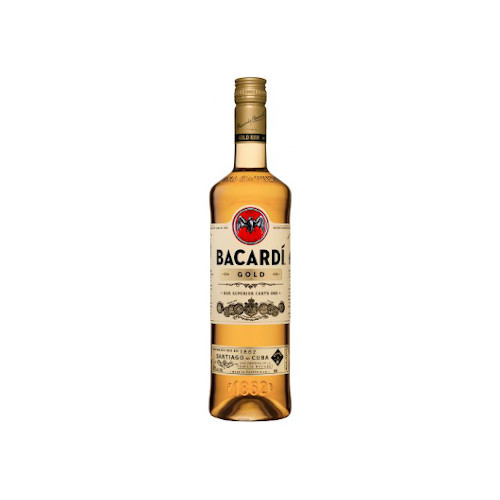 A proud creation of Maestros de Ron Bacardi, the Bacardi gold rum is rich flavors and golden complexion is expertly crafted in toasted oak barrels with a mellow character from a secret blend of charcoal that has been passed down through generations.
It has an amber color appearance and a mellow taste with impressions of vanilla and a balanced combination of walnut, spices and tropical fruits on a subtle background of oak; and a mellow, smooth and perfectly balanced finish.
Originally known as Bacardi oro and created in Cuba in 1862, the Bacardi gold is a product of 14 specially selected different rum that have been aged between 3 to 5 years. The 14 chosen rum are aged in charred wooden barrels to extract the subtle nut, wood and dried fruit flavors into the rum, after ageing the rums are blended to create the Bacardi gold rum. The rums are double filtered through charcoal for smoothness and dry flavor.
The Bacardi gold rum has aromas of vanilla, brown sugar, banana, roasted nuts and toffee and a collection of soothing flavors like vanilla, buttery caramel toasted almond and sweet bananas balanced by the warm zest of orange peels, a light oaky finish and crisp mouth feel.
First created by Don Facundo Bacardi Masso in 1862, he spent ten years perfecting the Bacardi Carta Blanca, the Bacardi Carta Blanca has gone on to become the most awarded rum in the world and also the bestselling white rum in the world. The Carta Blanca goes through an ageing process in in barrels of white oak.
It has distinctive vanilla and almond flavors which makes it the perfect cocktail mixer for cocktails like: mojitos, daiquiris and it doesn't dominate like gin or disappear like vodka.
It is a light tasting and aromatic white rum that has floral and fruity notes. It has a clear and polished appearance just like pure water.
On the nose , it has impressions of light vanilla, fresh apricot, crisp woody herbs, flowers, subtle fresh fruits, soft nuts and light banana; on the palate, it is mild and soft, aromatic and delicate with flavors of candied fruit, crystallized fruit, vanilla, apricot, sweet and creamy almond flavors and a dry, crisp, slightly sweet and very clean finish.
It can be enjoyed neat and use as a cocktail ingredient.