Apart from the blasting of trending music, dancing people, hype men and the fanfare that accompanies the purchase of expensive drinks, it is not an uncommon sight to see people mixing their alcohol with other beverages. People become impromptu mixologist for several reasons, to make their alcohol sweeter, stronger or to mask the taste of the alcohol. They use several drinks in preparing these unconventional cocktails- these are some of the most popular of them:
Coca Cola and Jack Daniels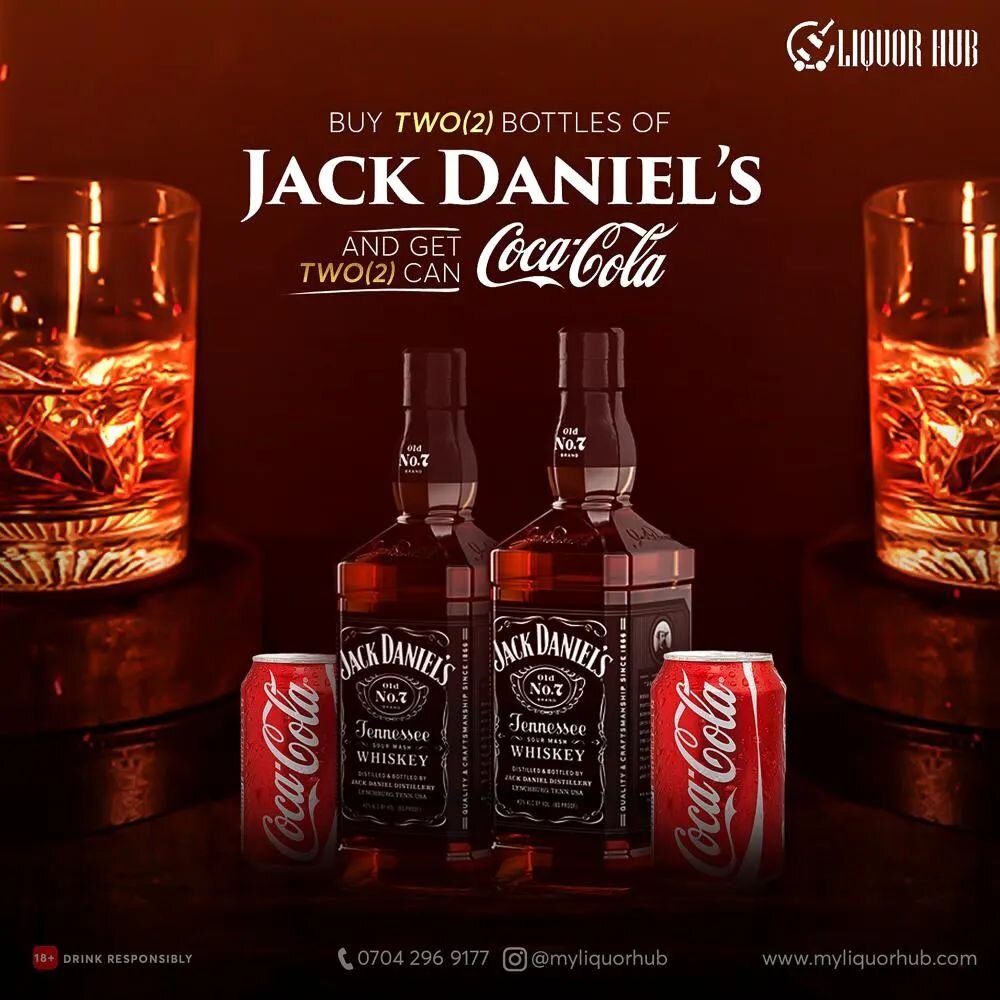 Coca Cola is probably the most popular and most used mixer in Nigerian nightclubs. It mixes well with almost any type of alcohol, whiskey, cognac, vodka, brandy, rum etc As its fizzy carbonation easily masks stronger flavours like those found in alcohol.
Coke's sweet, caramel flavours combine perfectly with the sweet and oak flavours in Jack Daniels whiskey. It also mixes well with vodka, it takes away some of the bitterness to create a sweet mix that captures the palate.
To add a little sweetness to your alcohol or you want to enjoy your drink easier, add some Coca-Cola to it.
Sprite and Jameson Irish whiskey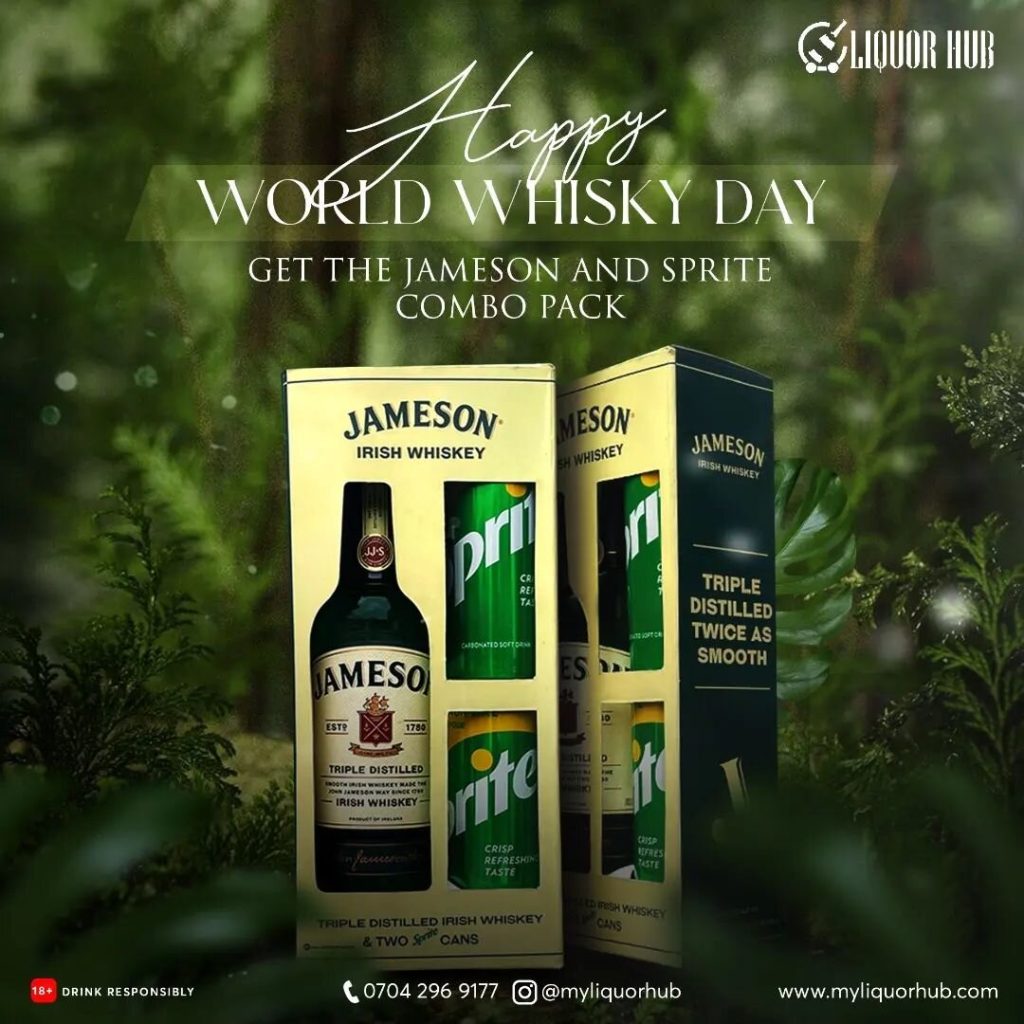 Jameson's Irish whiskey is a great choice for cocktails because it has a clean and fragrant taste that blends well with various mixers. Spirit is a popular mixer used with most spirits, including bourbon, Scotch and vodka. Its sweetness helps to offset the bitter characteristics of the whisky and makes it very easy-to-drink.
To make a Jameson and Sprite:
Fill a tall glass with ice
Add 60 ml of Jameson Whiskey
Add 120 ml of Sprite (or more depending on your flavor preference)
Gently mix
Add a lime wedge for garnish (optional)
Chivita Packet Juice & Absolut Extrakt Vodka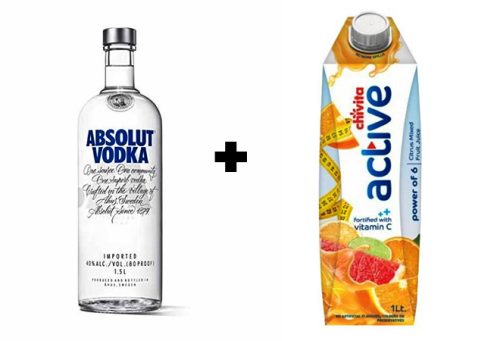 Chivita Packet Juice juices are another great option of drinks to mix with your alcohol. They mix well with almost all types of alcohol and are frequently used as part of cocktails. Pineapple juice is consistent and refreshing when mixed with vodka thanks to its fruity and sweet flavours.
Orange juice is another popular mixer for Nigerian drinkers, when mixed with vodka, it creates a fruity cocktail called the screwdriver, it also mixes well with cognacs and whiskey. With orange juice, you can control how strong your mix tastes.
Grapefruit juice is a great mixing option, mixed with vodka; it creates a cocktail called the Greyhound. Because of its tarty taste, it gets along well with whiskey, balancing well with the spicy spirit.
Apart from being good mixers, fruit juice also have great health benefits as they contain vitamins such as vitamin C, B, and E and antioxidants as well as aiding digestion.
Redbull Energy Drink & Pravda Vodka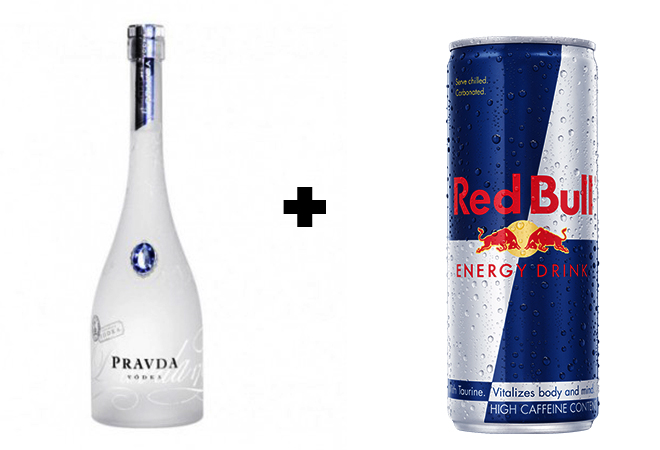 Another popular drink used to sweeten alcohol is energy drinks. A well known combination is Red bull and Pravda vodka although any energy drink can be used. Red Bull has been used as a general mixer in alcoholic beverages since the 1980s,though not specifically with vodka. The Red Bull Vodka cocktail is a caffeinated alcoholic drink, a highball cocktail consisting of energy drink Red Bull and varying amounts of vodka. The Red Bull dominates so that the flavour of the alcohol is not too strong
Energy drinks mask the flavour of Pravda Vodka while giving an extra energy boost. Since energy drinks also have strong flavours, they sometimes cover up the taste of the alcohol, a great option if you don't want to taste any alcohol in your drink.
Hennessy and Coca Cola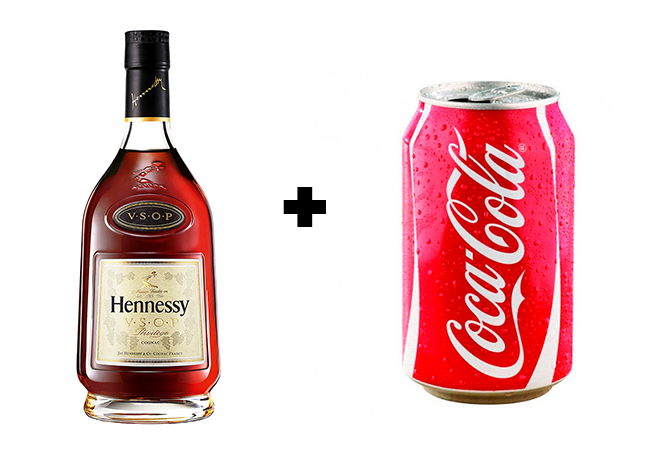 A Hennessy and Coke is a simple two-ingredient cocktail that's comprised of exactly what it sounds like: Hennessy cognac and Coca-Cola. The liquor and soda work nicely together and create a refreshing, easy-to-make drink that you can make at home or order in just about any bar in the world. The drink is a popular call at bars, since you can get a Hennessy and Coke just about anywhere. It's also an easy cocktail to make at home. However, there's not one correct way to make the recipe, so that's where things can get interesting.
Follow the cocktail recipe below to learn how to make a Hennessy and Coke.
This cocktail may also be known as
Cognac and Coke, Henny and Coke
Ingredients
2 oz Hennessy Cognac6 oz Coca-Cola