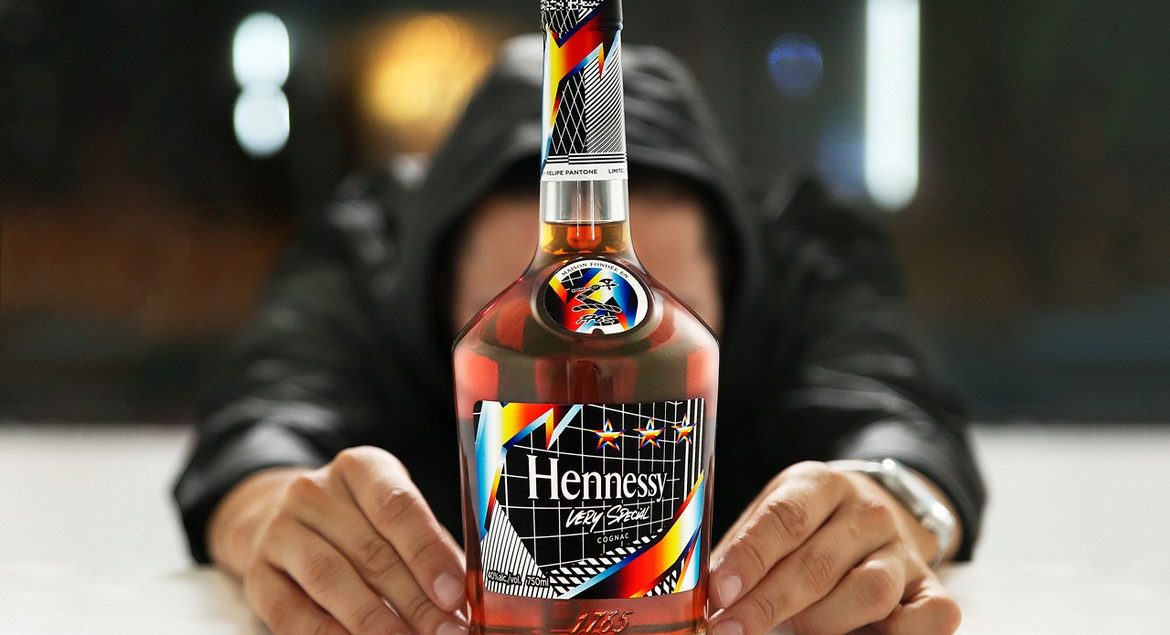 Hennessy is a very well-known brand, the reputation of this brand speaks for itself. It is a symbol of affluence and fortune. Unfortunately, just like every successful brand out there, there tend to be a group of people looking to make some quick moeny by creating a fake. Here is all you need to know on how to spot a fake Hennessy. 
How To Distinguish An Original Hennessy From A Fake
To kick things off, let's discuss a few features you would see when buying an original bottle of your favorite Hennessy.
The first thing you should look out for is a Nafdac Registration Number printed neatly and visibly behind the bottle.

Another way to spot a fake, is with the reveal tag. If you look closely towards the neck region of any original Hennessy cognac you buy, you should see a really "THIN" red tag/line that only becomes pronounced once you break the seal and open the bottle. If the tag is too pronounced, then it probably is fake.

On every original Hennessy bottle, you should see a transparent, shinny & scannable foil that should be unbroken.
Cork 
Let's talk about the cork. The Hennessy cork sits tightly and does not "move" freely from side to side. It also features the company logo and distinct brand name.
Bottle 
Another vital factor like others, the original bottle has no alterations, scars, scuffs, cracks among others while there are bound to be these factors listed above present in a fake bottle due to several attempts by fraudsters to replicate the popular cognac. 
Color
Fake Hennessy sometimes has the color of weak tea with lemon. The original features a rich cognac color.
Excise Stamp
The non-appearance of an excise stamp is the most obvious of signs when looking out for a fake. If the excise stamp has blurry or unclear letters, text in a foreign language, then this is also a bright sign of non-original products. The original version of this cognac has an excise Stamp and shows the volume of the bottle, the name and the duration of exposure.
Shell And Cork
To understand how to distinguish a fake Hennessy quickly, just look at the cork and the shell of the bottle. For the original drink, the production of the shell and cork is carried out in accordance with a special technology, which involves applying a Holosleeve hologram and laser engraving.
Original Cover
The Hennessy Cognac House pays a lot of attention to protecting the drink from the penetration of oxygen into the container.

Laser Protection 
The capacity of the original Hennessy cognac is applied to the upper part of the front side of a special relief image of a hand with a halberd. If you understand and look into these details, you will be on the right track when buying an original Hennessy.
Final Verdict
It is important to note that some fake perpetrators still try to beat the system no matter the stringent measures put in place to combat fake drinks so we always advice that "PLEASE BUY YOUR DRINKS FROM ONLY TRUSTED SELLERS". A sufficiently large amount of counterfeit falls on the Hennessy V.S.O.P. series, which comes in a 0.5-liter bottle. Therefore, you are safer purchase this series from tursted distributors like us. We hope you have gotten some distinct features to look forward to when buying your Hennesy and do well to always report a fake to the right authorities once you detect it. You may be saving someone's life..