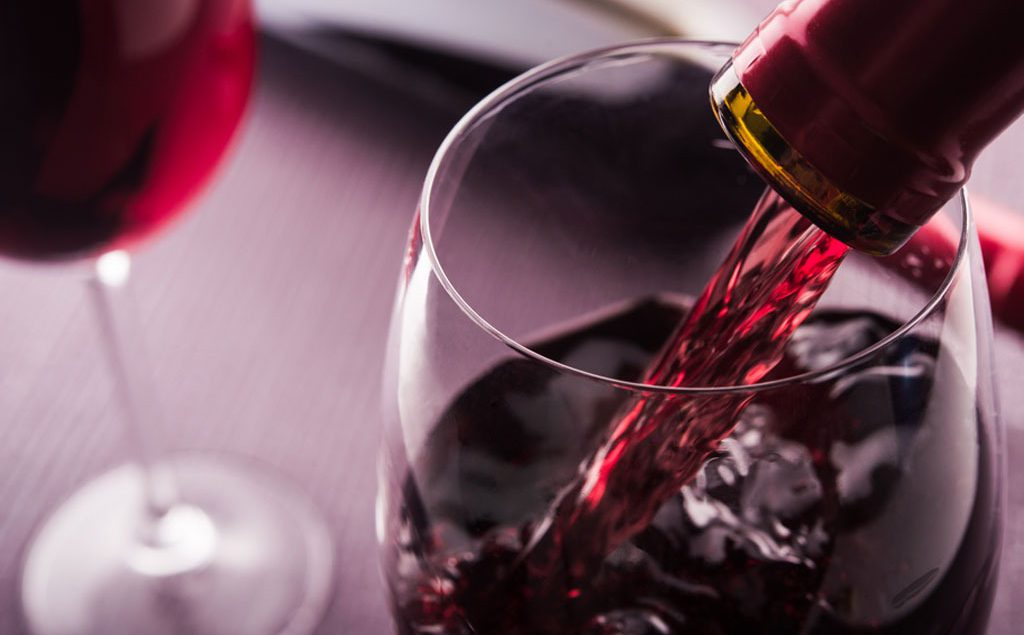 Today, we explore the best selling red wines available to you just by the click of a button. When trying to find Premium, Suitable and yet budget friendly Wines, there are some key elements you should look into before going for the buy. Below are some subsequent criteria we have:
Organic Ingredients: Good and healthy wines should be made of organic fruits through a biological process and preserved organically.
Food Pairing: Looking into this part of the globe where our foods are predominantly spicy, you'd need a wine that enhances spicy food and appetizers while adding a refreshing and thirst-quenching feel.
Affordable: In picking your go after wine you should make sure you don't burn a hole in your pockets. you need a wine that gives the most effective value for money.
Packaging & Preservation: Your choice of wine must be specifically designed to face up to humidity and high temperatures while remaining fresh and engaging. A wine that's well sealed to avoid oxidation and air dilution. A wine with an extended shelf life.
Now that we've been through some key elements to look out for, here are a list of the best selling red exquisite and lovely wines that are sure to spice up any occasion.
Wine is vital in celebrations, but in order to have a memorable occasion or celebration, it's necessary to have the right wine for these special and unforgettable moments. Emperador Distillers Rossi produced sweet red, a sweet vino made from grapes grown in California vineyards bursting with flavors and aroma. It's a layer of vanilla, bright cherry, and red raspberry flavor, and what's great about it is you can drink it cold (as in with ice). The ice brings out the flavor, giving it a really smooth finish, doesn't compromise the taste, and truly makes it even better. whether or not the ice melts, it doesn't change the consistency of the sweetness.
Carlo Rossi Sweet Red is one of the best wines you can find in the market today at a budget friendly price. It comes in handy regardless of the  occasion or perhaps just in time for a quick glass indoors. So don't think too hard about it and grab your Carlo Rossi Sweet Red and let's celebrate life as if it's the last.
Barton & Guestier Cuvée Red wine is cerise in color. This fun vino oozes with the lively, fruity aroma of berries. Barton & Guestier Cuvée Red is a mouthwatering wine that is smooth on the taste buds and ends with a soft finish. It's a splendid complement for red meat, soft cheese, chocolate, and chocolate-based desserts.
Budget friendly doesn't mean cheap. If you are having a group of friends over, or you are a wine lover on a budget, then Frontera Cabernet Sauvignon is probably the one for you. On the nose, it offers that cherry, sweet pepper, herbs, and spices note.
Dominio Del Rey Red Wine is an inexpensive fruity tasting wine. It offers a sweet tinge that comes with the total ripened grapes within the warm autumnal sunshine of the Spanish plateau. Dominio means Dominion and Royalty, Dominio Del Rey symbolizes elegance. The Dominio Del Rey wine brand also comes in other variants such as:
Dominio Del Rey White Wine:
This dry straw-colored wine has the gentle scent of honey & herbs, it's light yet pleasantly tart. Enchanting, exotically-fruity, and exuberant, this vino comes with a powerful elegant color for all the life's great moments. It redefines elegance with a subtle fresh taste
Dominio Del Rey Rose:
A fine rose, with a precise sweetness that pairs beautifully with your favorite meals. The aroma of this beautiful wine prepares you for its appetizing taste. A royal wine with a definite taste, exclusively made for Royalty.
Dominio Del Rey Sparkling Brut:
This can be a chic wine, with a refreshingly luxurious bubbly taste. Best served chilled and blends perfectly with spicy food and appetizers. The final word on a daily basis luxury, this wine makes an announcement of sophistication, elegance and freshness. It leaves no bitter aftertaste and it's gentle on the senses.
Escudo Rojo is formed ​​from grapes of the simplest vineyards of the Central Valley of Chile: Maipo Valley is an exceptional terroir for grape varieties Syrah, Cabernet Franc, and Cabernet Sauvignon and Carmenere variety is grown on the simplest lands Rapel Valley. The wine under the brand "Escudo Rojo" was produced in 1999. The family coat of arms of the family of Rothschild – a "Red Shield", which translated into Spanish as "Escudo Rojo".
Apothic Red is a bold and intriguing red blend that launched the Apothic legacy, featuring a combination of merlot, Cabernet Sauvignon, Syrah, and zinfandel wine grapes. This wine indulges the senses with notes of black cherry, vanilla and mocha. It brings along a personality of its own to the table. This smooth and rich red blend is medium-bodied and pairs with wherever the night may take you. Apothic Red is best enjoyed with many wine glasses to share.
Below is a customer review of Apothic Red:
Apothic Red to start, the cork was soft but in good condition.
Dark within the glass, Apothic Red demonstrated slow falling fat legs that gave the impression of fingers. This gave us our first indication of its richness.
Noticed a decent hint of alcohol within the aroma, 13.1% consistent with the winemaker.
The nose was of dark, jam-like fruit with perhaps a touch of licorice.
Apothic Red "reveals intense fruit aromas and flavors of rhubarb and black cherry, complemented by hints of mocha, chocolate, brown spice, and vanilla."
Overall, Apothic Red is very recommended.
Light and straightforward to enjoy, Frontera Sweet Red is fresh and juicy. It is the type of wine that always leaves you wanting only one more glass. Its ruby red color, fruity charm, center, and hints of violet are best expressed when served at 10 – 12°C.
If you're mad about fruits, particularly berries, a glass of frontera sweet red is simply what you would like to urge that tasty balanced feeling
The wine Thomas Barton Reserve Medoc is a classic in every way. From its 18th century style bottle, to the lovely combination of crushed blackcurrant and dusty antique shop aromas. This 2015 vintage comes from the Médoc appellation. Its ideal tasting temperature is 17°. 
This wine may be a traditional dessert red, wonderful alongside cheese and walnuts after dinner and, of course, with chocolate. Being produced from selected Cabernet-Sauvignon and Merlot grapes, this dark ruby wine pleases the palate with rich but soft notes of black currant, plum and chocolate flavors.
The Kagor vino is produced from Cabernet Sauvignon grapes. The wine is formed by classical technology. it's a fragile taste with chocolate shades and an exquisite aroma.
Editor's Note
We all love a good old honest wine that's easy to enjoy and friendly to the wallet. The truth is you can't go wrong with red wine. Red wine doesn't just taste good, but it contains powerful antioxidant which have healthy-heart benefits, such as:
Reducing bad cholesterol
Protecting the liner of blood vessels
Lowering the chance of inflammation and clotting
and even preventing diabetes and obesity, which are both strong risk factors for cardiovascular disease
So whether it's an enormous or small celebration, celebrate it with refreshing worth partying wines that offer authentic world-class flavor.