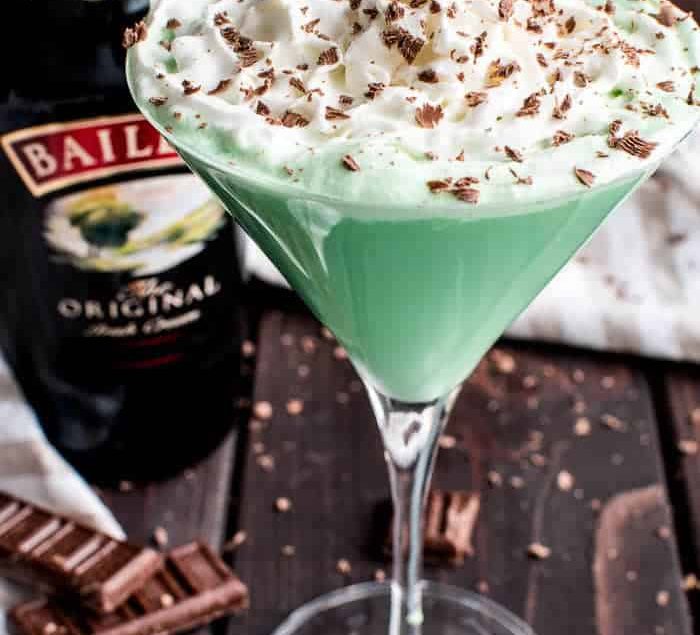 Cream cocktail liquors are popular for their sweetness and smoothness in the mouth. It is a refreshing way to enjoy alcohol. The best thing about cream cocktails is that you don't have to go to a bar to enjoy it, you can make it on your own in the comfort of your home if you have the ingredients. Here are some recipes for cream liquor cocktails.
The Mudslide: 
The Mudslide is a delicious dessert cocktail made with a combination of Bailey's Irish Cream, Kahlua, and vodka. The mudslide can be in two ways, frozen and on the rocks. The frozen version is perfect for cooling down in hot weather; mudslide on the rocks makes for a good after dinner sipping drink.
Recipe:
1 part vodka
1 part coffee liqueur
1 part Baileys Irish Cream
1 ½ part heavy cream
Garnish: Chocolate Shavings
Add all ingredients into a shaker with ice and shake until well chill, then Strain into a  glass. Garnish with the chocolate shavings.
White Russian is a delicious cocktail made with vodka, coffee liqueur and cream served with ice. Often milk or half and half can be used instead of cream.
The White Russian was invented when someone added a bit of cream to the black Russian (a cocktail). The white Russian is both decadent and easy to make.
Recipe:
2 ounces vodka
1 ounce coffee liqueur
1 splash heavy cream
Add the vodka to the coffee liqueur with ice then add a splash of heavy cream and stir the mix.
A popular and easy to make cocktail, it is an upgrade of the Alexander cocktail, using brandy instead of gin in a mixture of Crème de cacao and cream. The secret of the brandy Alexander is to go heavy on the brandy and light on other ingredients.
Recipe:
1 ½ ounces cognac
1 ounce dark crème de cacao
1 ounce cream
Garnish: Grated Nutmeg
Mix all the ingredients into a shaker with ice and shake, Strain into a glass and garnish with freshly grated nutmeg.
The Baileys Martini is a cocktail made with vodka and and baileys original Irish cream. It is a straight forward cocktail.
Recipe :
1 oz Vodka
3 oz Baileys original Irish cream.
Add the vodka and Baileys into a shaker half filled with ice and shake for 30 seconds then strain into a glass.
You can add fresh cream for extra creaminess.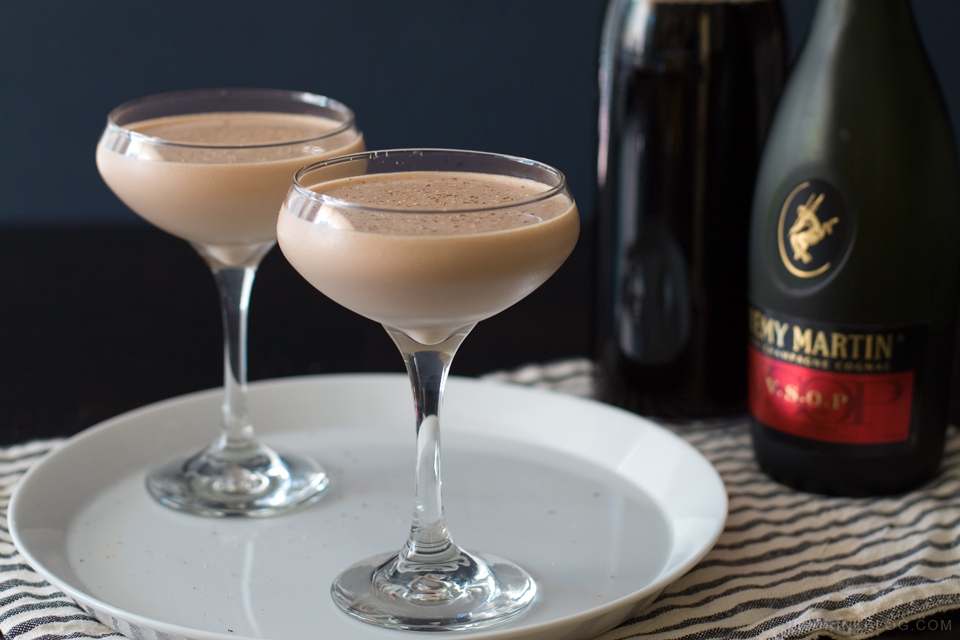 The Alexander is the cocktail, from which the Brandy Alexander is derived from, although almost forgotten, it is still a delicious cocktail. It consists of gin, cocoa liqueur (crème de cacao), and cream.
Recipe:
1 Ounce(s) Gin
1 Ounce(s) White crème de cacao
 1 Ounce(s) half-and-half
Garnishing: Freshly Grated Nutmeg
Put the ingredients in a shaker and shake for 30 seconds, then strain it into a cocktail glass, garnish with grated nutmeg.
It is a perfect after dinner drink.
Cookie and Cream Cocktail
A cocktail perfect for parties. Cookies are combined with cream, sweet liqueur to make a rich, velvety cocktail. It is a great dessert cocktail
Recipe:
Chocolate Sandwich Cookies (Oreos , Noreos)
½ cup Frangelico
½ cup Kahlua
½ cup Bailey's® Irish Cream
1 cup Whipping Cream
1 Tablespoon of Honey
First, Crush the cookies gently, then add the ingredients together into a food processor with ice, make sure everything is combined well. Serve in a Martini glass and sprinkle some of the crushed cookie on it.
Guinness whiskey cocktail
The Guinness whiskey cocktail is not a traditional cream liquor cocktail as it contains a beer but it still tastes great and combines sweet flavors.
Recipe:
7 ounces Guinness beer
1 ounces Irish whiskey
½ an ounce cream of coconut
½ an ounce cinnamon syrup
3 dashes angostura bitter
Put the ingredients except the beer into a cocktail shaker and shake it to mix it.
Pour the beer into a tall glass and add ice, pour the mixture from the cocktail shaker into the glass of beer and drink with a straw.
Get all your cocktail ingredients from myliquorhub.com and make your parties memorable.
What kind of cream is used for cocktails?
The type of cream used in cocktails depends on the cocktail being made. There are different types of cream, light cream, heavy cream, half and half which is half milk and half cream.
Mostly, the creams used for cocktails are light cream, half and half and some cocktails require the use of whole milk.
What is the use of cocktail?
Cocktails are used to enjoy alcohol in creative ways. It could be used to enjoy more than one alcohol type at a time, to reduce or increase the strength of an alcohol.
It can also be used to make an alcohol taste sweeter or less sweeter. Cocktails can be manipulated in many ways to fulfill different purposes.
What is the most famous cocktail?
There are many popular cocktails enjoyed all over the world, they include
Mojitos
Martini
White Russian
Black Russian
 Piña colada
Cosmopolitan etc.
Whipping heavy cream and heavy cream are basically the same thing, they have at least 36% butter fat content. It doubles in volume when whipped making it a good topper for deserts. Whipping cream has a slightly less butterfat content :30%, it produces a lighter, less sturdy whipped cream, it is best used as a light topping or filling.
Cocktails with whipped cream
 Here are some cocktails with whipped cream
Iced drunken mocha cocktail
Irish coffee with boozy whipped cream
Whipped sunset cocktail
The bitter end cocktail
Whipped apple cocktail
Bailey's chocolate white Russian
Ooh la la lemon
Cocktails with heavy cream
White Russian
Mudslide
Dominicana
Bee's kiss
Bourbon ball
Creamy whisky
Lemon drop cream soda
Raspberry Russian cocktails
Can you mix alcohol and milk?
Yes you can mix alcohol with milk but not in all cases especially when the mix involves citrus. Milk is mainly water but it also contains hydrophobic fat (fat that can't mix with water), this fat won't mix with either alcohol or water. However if the amount of fat is small, let's say 2% of the milk, it will mix pretty well with alcohol.
Anyways milk today has been homogenized (most of the fat has been removed) so it should mix well with alcohol.
What are the most common cocktail ingredients?
One of the easiest mixers to make any drink is to mix it with club soda. The soda dilutes the flavor of the spirit so you aren't drinking it straight, but still allows you to enjoy its unique flavors and aromas.
Ginger ale and ginger beer impart spicy flavors to cocktails
Lemon/lime and Sugar Sour:
If you have fresh lemons and limes, you can make your own sour mix by combining their juice with an equal amount of simple syrup.
Cocktail Sugars and Bitters:
You can use cocktail bitters and a sugar cube (or 1 teaspoon of sugar) to create old fashioned cocktails.
Tonic water has a classic bitter flavor that mixes well with spirits.
Cream liquor

Cream liqueurs

Cream